Medibank to make multi-billion debut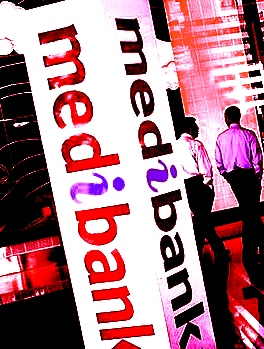 Medibank Private will be sold for several billion dollars, most likely in the current term of government.
An announcement was made last week that the public-owned health insurer is preparing for its stock market debut, ready to privatise the asset some say brings balance to the insurance market, but others believe there is no point holding on to.
The call to sell Medibank has been raised many times over the last decade, with reports saying the move has been in planning since at least 2001.
The sale is set to bring some nice new padding for the Federal Government's coffers.
Medibank Private's full-year profit rose by 84 per cent to $233 million in the latest figures, and the insurers now boast 3.8 million members and a hefty 30 per cent share of the health insurance market.
There has been no official word on what figure the government is expected from the sale, but estimates place it from $3 to $6 billion. It was valued at $4 billion in 2006.
One definite point for the Medibank Private sale is that senior executives will get paid.
A number of the firm's higher-ups will be thrust into the multimillionaires' arena when Medibank makes its stock market entrance.
"There's a reason why executives are really big fans of privatisation," corporate governance analyst Martin Lawrence has told the ABC.
"You get usually somewhere in the order of a two to four-times increase depending on what you were paid beforehand and how lucky you are in the process."
Medibank Private managing director George Savvides' current salary of $1.2 million is expected to leap up to around $5 million.
Medibank group executives Dr Andrew Wilson and Dr Matthew Cullen are expected to get a reasonable raise from $1.85 million to about $3.2 million.
CPSU national secretary Nadine Flood told reporters that heaping private money on the top of the company will knock some jobs out from the bottom.
"What we could see is more jobs going to pay fat executive salaries and to provide a return to the new owners," she said.
"It's galling to be told that the public will be able to own shares when in fact the Australian people owned it in the first place and benefited from its generous dividends.
"The Government might gain in the short term from a float, but this will be more than cancelled out by losing the dividends Medibank Private returns that fund services and infrastructure.
"The big losers from privatising Medibank Private will be ordinary Australians who will end up paying more for health insurance. The only winners will be the investment bankers and spin doctors seeking fat fees to handle the float and other health insurers who will welcome less competition. That's why they're leading the cheer squad for Medibank's sell off," Ms Flood said.