First listed on: 10 August 2022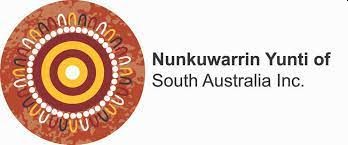 Research & Accreditation Officer, QSR
Nunkuwarrin Yunti, the foremost Aboriginal Community Controlled Health Organisation in Adelaide aims to promote and deliver improvement in the health and wellbeing of all Aboriginal and Torres Strait Islander people and their families in the greater metropolitan areas of Adelaide and regional areas to advance their social, cultural and economic status. The Organisation places a strong focus on a client centered approach to the delivery of services and a collaborative working culture to achieve the best possible outcomes for clients.
Nunkuwarrin Yunti is a Child Safe Organisation.
About the Program
The Quality, Safety & Reporting unit is responsible for the further development and implementation of accreditation and safety systems across the organisation and ensuring timely internal and external reporting and promoting best use of data across the organisation.
About the Role
The primary role of the Research & Accreditation Officer in and not limited to:
Development and maintain registers and provide accurate and timely reports as required
Develop and maintain relationships with external academic and research bodies
Coordinate Nunkuwarrin Yunti's involvement in research activities internally including planning, monitoring and reporting
Build capacity within Nunkuwarrin Yunti to engage in research activity and translate research findings into practice
Coordinate appropriate processes in relation to the cultural appropriateness of research and adherence to accepted Aboriginal health research protocols, in particular the South Australian Aboriginal Health Research Accord
Coordinate external accreditation reviews to ensure the organisation maintains accreditation against the required frameworks
Support internal quality systems across the organisation
Identifying, establishing and fostering strong working relationships at all organisational levels is crucial to this role
Remuneration
This position is under the Nunkuwarrin Yunti Enterprise Agreement classification of Corporate Services Level 5 (Salary sacrifice and paid Christmas and New Year break)
To Apply
Note: For all roles within Nunkuwarrin Yunti, the successful candidate would require a mandatory Working with Children Check (SA) and National Police Check.
As a condition of employment, the successful candidate are required to be vaccinated against Covid-19 in line with the Emergency Management (Healthcare Setting Workers Vaccination No.6) (COVID019) Direction 2022 and are subject to any subsequent amendments or new directions.
Please complete your application with your Resume, a Cover Letter and the Application Questions during your application submission. Incomplete application will not be considered.
We encourage and thank all applicants for their time, however only shortlisted applicants will be contacted.
Should you have any queries or for further information please contact HR via hr@nunku.org.au
Due to the nature of this role, applicants from an Aboriginal or Torres Strait Islander background are strongly encouraged to apply.
Please note applications close by COB 19 August 2022
Nunkuwarrin Yunti of SA Inc is the organisation that is recruiting for the job vacancy you have applied for and will process your personal information as described in this Privacy Statement and will be responsible for complying with applicable data protection laws. Nunkuwarrin Yunti of SA Inc respects your privacy and will treat your personal information as confidential. We will use and share your personal information as described in this Privacy Statement https://nunku.org.au/working-with-us/employment/
All positions within Nunkuwarrin Yunti of SA Inc will be required to undergo a six (6) months probationary period.
ESSENTIAL – includes qualifications, skills, experience and knowledge
A relevant Diploma or Degree with professional experience or less formal qualifications with

substantial experience to sufficiently perform the role at this level

An understanding of Aboriginal and Torres Strait Islander cultural, health and social issues and the ability to communicate effectively with Aboriginal and Torres Strait Islander peoples
Strong verbal and written skills to communicate effectively with a range of audiences
Well-developed communication and negotiation skills, with the ability to appropriately involve and consult with key stakeholders in activities. Ability to identify and negotiate mutually acceptable solutions in situations of differing interests

Sound organisational skills, including the ability to prioritise workloads to meet deadlines and achieve defined objectives and timeframes; detail oriented and

able to work independently on multiple projects at once
A high level of understanding of the research environment, particularly within the Aboriginal health context
Experience in coordinating accreditation processes and knowledge of health-related accreditation frameworks
Ability to research, apply critical thinking, prepare, present and evaluate a broad range of information, together with a proven capacity to provide advice on complex issues
Demonstrated experience in the coordination of projects requiring the development of strong collaborative working relationships
Demonstrated experience in using administrative information systems and all programs in the Microsoft Office Suite
DESIRABLE
Experience in working with Aboriginal and Torres Strait Islander people and/or communities.
Closing Date:

19 Aug 2022
Location:

SA - Adelaide
Work Type:

Part Time
Category:

Indigenous/Rural Health
Legal/Compliance/Ethics
Public Health
Regulatory Affairs/Policy/Standards
Research/Scientific