First listed on: 17 December 2017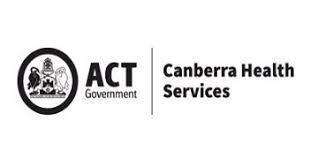 Occupational Therapist/ Psychologist/ Social Worker
Health
Canberra Hospital and Health Services
Mental Health Justice Health Alcohol and Drug Services
Child and Adolescent Mental Health
Occupational Therapist/ Psychologist/ Social Worker
Health Professional Level 3
Salary Range: $87,257 - $91,942 (up to $96,502 on achieving a personal upgrade) (PN: 38018)
ACT Health is a values-led Directorate. Our values guide our day-to-day actions, behaviours, decisions and communications to successfully deliver the best services to meet the needs of our community. They were developed by us, for us and are unique to our work. Canberra Hospital and Health Services (CHHS) provides acute, sub-acute, primary and community-based health services to the ACT and surrounding region. The key strategic priority for acute services is to deliver timely access to effective and safe hospital care services. The hospital delivers a full range of medical, surgical and obstetric services, including complex procedures in areas such as cardiac surgery, neurosurgery and neonatal intensive care. Strong links exist between hospital and community-based services, as many of the operational divisions deliver services across the continuum of care to ensure continuity of care for patients.

The community based services of ACT Health include Early Childhood, Youth and Women's Health; Dental Services, Rehabilitation and Community Care; Mental Health, Alcohol and Drug Services. In addition, Justice Health Services are provided within the Territory's detention facilities. ACT Health is a partner in teaching with the Australian National University, the University of Canberra and the Australian Catholic University. Mental Health, Justice Health and Alcohol and Drug Services (MHJHADS) provide health services directly and through partnerships with community organisations. The services provided range from prevention and treatment to recovery, maintenance and harm minimisation. Consumer and carer participation is encouraged in all aspects of service planning and delivery. The Division works in partnership with consumers, carers and a range of government and non-government service providers to ensure the best possible outcomes for clients. The Division delivers services at a number of locations, including hospital inpatient and outpatient settings, community health centres, detention centres, other community settings including peoples' homes. These services include: Rehabilitation and Speciality Services; Adult Community Mental Health Services (ACMHS); Adult Acute Mental Health Services (AAMHS); Alcohol and Drug Services (ADS); Child and Adolescent Mental Health Services (CAMHS) and Justice Health Services (JHS). Overview of the work area and position: Child and Adolescent Mental Health Services (CAMHS) provides assessment and treatment for children and young people who are experiencing moderate to severe mental health issues. The Health Professional Officer position will work collaboratively as part of a multidisciplinary assertive outreach team to provide assessment and therapeutic intervention to young people at high risk of developing serious, long term mental illness. For example, those experiencing early psychosis and those who are experiencing severe high prevalence mental illness. The role will also require the team member to undertake evening and weekend shift work, professional development and supervision, participate in quality initiatives and contribute to the multidisciplinary team processes.

Eligibility/Other Requirements: Mandatory for all disciplines: Current driver's licence. Mandatory: For Occupational Therapy: Degree (or recognised equivalent) in Occupational Therapy; registration or eligibility for registration with Australian Health Practitioner Regulation Agency (AHPRA); eligibility for professional membership of Occupational Therapy Australia. For Psychology: Be registered or be eligible for general registration with Australian Health Practitioner Regulation Agency (AHPRA). For Social Work: Degree in Social Work; eligibility for membership of the Australian Association of Social Workers; registration or eligibility for registration under the Working with Vulnerable People Act 2011. Highly Desirable: Approved or eligible for approval as a Psychology Board of Australia Principal and/or Secondary Supervisor for 4+2 interns and/or Higher Degree Students. Highly desirable for all disciplines: Minimum of three years (ideally five years) post qualification and experience working with young people. Prior to commencement successful candidates will be required to undergo a pre-employment Police check; comply with ACT Health credentialing requirements for allied health and comply with ACT Health Occupational Assessment, Screening and Vaccination policy, (OMU).
Notes: This is a temporary position for a period of six months with the possibility of extension and/or permanency. Selection may be based on written application and referee reports only. An order of merit may be established to fill future permanent and temporary vacancies at level, which may arise over the next 12 months. The successful candidate will be required to be available for evening and weekend work on a regular basis and be available to work within all program areas of CAMHS as service needs arise.
Contact Officer: Laura Dawel (02) 6205 2090 laura.dawel@act.gov.au
For further information, please visit www.health.act.gov.au Req: 01AN7
Applications Close: 28 December 2017
Closing Date:

28 Dec 2017
Location:

ACT - Canberra
Salary:

$87,257 - $91,94
Work Type:

Full Time
Category:

Occupational Therapy
Psychology/Counselling
Public Health
Social Work/Human Services