First listed on: 21 June 2018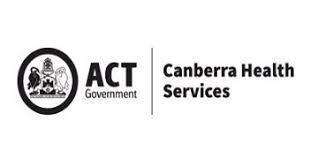 Director

Population Health, Protection and Prevention
Health Protection Service
ACT Government Analytical Lab
Health Professional Level 6
Salary Range: $137,415 (PN: 24698)
ACT Health is a values-led Directorate. Our values guide our day-to-day actions, behaviours, decisions and communications to successfully deliver the best services to meet the needs of our community. They were developed by us, for us and are unique to our work. The Population Health Division has primary responsibility for the management of population health issues within ACT Health. The Division undertakes the core functions of prevention, assessment, policy development and assurance, and contributes to local and national policy, program delivery and protocols on population health issues. The Population Health Protection and Prevention Division is headed by the Chief Health Officer who is appointed under the Public Health Act 1997and reports to the Director General of ACT Health. The Chief Health Officer is also required to report biennially on the health of the ACT population on specific health-related topics, which is done through the Chief Health Officer's Report. The Health Protection Service (HPS) manages risks and implements strategies for the prevention of, and timely response to, public health incidents. This is achieved through a range of regulatory and policy activities relating to areas such as food safety, communicable disease control, environmental health, emergency management, pharmaceutical products, tobacco control and analytical services.

Overview of the work area and position: The ACT Government Analytical Laboratory (ACTGAL) provides a broad range of analytical services for drugs and poisons in toxicological investigations, police seizures, monitoring of air quality, asbestos testing and microbiological testing of food and water. The laboratory currently holds a Quality Management System certified to AS ISO 9001 and comprises of three functional units; Toxicology and Forensic Chemistry, Environmental Chemistry and Microbiology units, all of which are accredited to ISO 10725 standards in their relevant fields. The Toxicology and Forensic Chemistry Unit provides analytical support for forensic investigations relating to drugs and poisons and expert opinion to relevant ACT courts. Including supporting coronial investigations, drug treatment programs, laboratory investigations and development of ACT wide legislation (i.e. Controlled Substances, Road Transport Act). The Environment Chemistry unit monitors the ambient air quality in the ACT for compliance with the Ambient Air Quality National Environment Protection Measure, and Asbestos identification and fibre counting on a fee for service basis. The Microbiology Unit is accredited to ISO 17025 in the field of Biological Testing and provides regulatory microbiological analysis as required under various ACT Acts and regulations. In partnership with the Environmental Health unit, collaborate to identify sources of food poisoning and conduct microbiological analysis of food and water on a fee for service basis. Under limited direction of the HPS Executive Director, the Director is responsible for the high quality leadership, strategic direction, planning and coordination of the human, physical, financial and technological resources associated with the ACTGAL analytical services.
Eligibility/Other Requirements:Mandatory: Tertiary qualifications (or equivalent) in Science, Chemistry or Microbiology, or similar. Desirable: Postgraduate qualifications and/or experience relevant to Public Health, Microbiology or Chemistry; current driver's licence. Prior to commencement successful candidates will be required to undergo a pre-employment Police check; comply with ACT Health credentialing requirements for allied health; if practising clinically (providing direct clinical care to patients or supervising staff providing direct clinical care to patients) as an allied health professional in any capacity at any time in ACT Health facilities, the person occupying this position will be required to comply with ACT Health credentialing requirements for allied health professionals. Initial credentialing is completed following a pre-offer for a position, prior to any appointment being made; comply with ACT Health Occupational Assessment, Screening and Vaccination policy, (OMU).
Note: This is a temporary position available for six months with the possibility of extension.
Contact Officer: Conrad Barr (02) 6205 1722 conrad.barr@act.gov.au
For further information, please visit www.health.act.gov.au
Applications Close: 28 June 2018
Closing Date:

26 Jun 2018
Location:

ACT - Canberra
Salary:

$137,415
Work Type:

Contract/Temp
Category:

Executive Management/Corporate Services
Medical/Health Sciences
Microbiology
Public Health
Research/Scientific