First listed on: 01 October 2018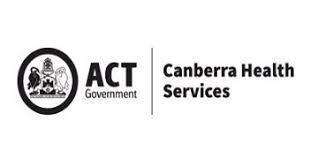 Clinical Development Midwife
Health
Canberra Hospital and Health Services
Women, Youth and Children
Women and Babies
Registered Midwife Level 2
Salary Range: $88,249 - $93,533 (PN: 22495)
ACT Health is a values-led Directorate. Our values guide our day-to-day actions, behaviours, decisions and communications to successfully deliver the best services to meet the needs of our community. They were developed by us, for us and are unique to our work. Canberra Hospital and Health Services provides acute, sub-acute, primary and community-based health services to the ACT and surrounding region. The key strategic priority for acute services is to deliver timely access to effective and safe hospital care services. The hospital delivers a full range of medical, surgical and obstetric services, including complex procedures in areas such as cardiac surgery, neurosurgery and neonatal intensive care. Strong links exist between hospital and community-based services, as many of the operational divisions deliver services across the continuum of care to ensure continuity of care for patients. The community based services of ACT Health include early childhood, youth and women's health; dental services, rehabilitation and community care; mental health and alcohol and drug services. In addition, justice health services are provided within the Territory's detention facilities. ACT Health is a partner in teaching with the Australian National University, the University of Canberra and the Australian Catholic University.

Overview of the work area and position: Clinical Development Midwife: Maternity Services – continuity/MGP portfolio. Under the direction of the continuity program Clinical Midwife Managers, the Clinical Development Midwife (CDM) position will provide support to midwives working within the Centenary Hospital for Women and Children's continuity of midwifery care models, with a strong focus on our graduate midwives. The two midwifery continuity of care models are the Canberra Midwifery Program (CMP) providing 'low risk' midwifery led care and the Continuity at Centenary Hospital (CatCH) program providing care to women of 'all risk'. Both programs operate out of the Birth Centre at Centenary Hospital. The Canberra Midwifery program also offers home birth through the ACT Health's Home Birth Trial. The CDM position also provides support for newly graduated midwives throughout the Maternity Unit and is involved in unit wide in-service and education activities.
Eligibility/Other Requirements: Mandatory: Be registered or be eligible for registration as a midwife with the Australian Health Practitioner Regulation Agency (AHPRA). Eligibility for membership of the Australian College of Midwives. Must hold a current driver's licence. Desirable: Tertiary qualifications or equivalent, relevant to the position. Please note prior to commencement successful candidates will be required to: undergo a pre-employment Police check. Comply with ACT Health Occupational Assessment, Screening and Vaccination policy.
Contact Officer: Christine Fowler (02) 6174 7606 christine.fowler@act.gov.au or Christina Wilson 0435933457 christina.wilson@act.gov.au
For further information, please visit www.health.act.gov.au
Applications Close: 11 October 2018
Closing Date:

11 Oct 2018
Location:

ACT - Canberra
Salary:

$88,249 - $93,533
Work Type:

Full Time
Category:

Clinician
Nursing
Nursing - Midwife
Public Health