First listed on: 22 November 2018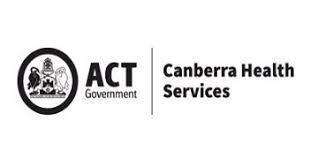 Antimicrobial Pharmacist

Canberra Health Services
Clinical Services
Clinical and Diagnostic Services
Pharmacy
Antimicrobial Pharmacist
Health Professional Level 4
Salary Range: $106,670-$114,836 (inclusive of base salary $100,462-$108,140 and Attraction and Retention Incentive ($6,208-$6,696)). (PN: 21582)
Canberra Health Services (CHS) is a values-led Directorate. Our values guide our day-to-day actions, behaviours, decisions and communications to successfully deliver the best services to meet the needs of our community. They were developed by us, for us and are unique to our work. Canberra Hospital and Health Services (CHHS) provides acute, sub-acute, primary and community-based health services to the ACT and surrounding region. The key strategic priority for acute services is to deliver timely access to effective and safe hospital care services. The hospital delivers a full range of medical, surgical and obstetric services, including complex procedures in areas such as cardiac surgery, neurosurgery and neonatal intensive care. Strong links exist between hospital and community-based services, as many of the operational divisions deliver services across the continuum of care to ensure continuity of care for patients. The community based services of CHS include Early Childhood, Youth and Women's Health; Dental Services, Rehabilitation and Community Care; Mental Health, Alcohol and Drug Services. In addition, Justice Health Services are provided within the Territory's detention facilities. CHS is a partner in teaching with the Australian National University, the University of Canberra and the Australian Catholic University. The pharmacy department sits in the Division of Clinical Support Services. Clinical Support Services (CSS) provide a range of services that support the clinical divisions within CHHS. The following areas are included within this Division: Biomedical Engineering; Clinical Records Service; Medical Physics and Radiation Engineering; Nursing Operational Support, consisting of Ward Services (Wardspersons, Hospital Assistants and Ward Clerks) and Nursing Support (NIMS Unit, NurseBank, Central Equipment Store, Tissue Viability Team and Pastoral Care); Pharmacy; Revenue Data; Revenue and finance services.

Overview of the work area and position: The Canberra Hospital and Health Services (CHHS) Pharmacy Department have a dynamic, talented team of over 100 Pharmacists, technicians and support staff. The department provides a range of clinical services to inpatients and outpatients including a number of specialised services. The Antimicrobial Pharmacist will lead and facilitate the optimal use of antimicrobials within the Canberra Hospital and Health Services (CHHS). The position holder will participate in the CHHS antimicrobial stewardship (AMS) program, providing both clinical and administrative input to the program. The position holder will also lead and coordinate additional activities to optimise the use of antimicrobials within CHHS. The Pharmacy's mission statement is "Our competent and professional team will provide a contemporary and forward thinking pharmacy service that gives the best patient focused care possible and is valued by the CHS community".
Eligibility/Other Requirements: Mandatory: Appropriate Pharmacist qualifications and eligibility for registration as a pharmacist with the Australian Health Practitioner Regulation Agency (AHPRA)l Postgraduate qualifications (or working towards) in Clinical Pharmacy, Management, Education or Research or extensive specialist clinical pharmacy experience deemed equivalent; suitable experience as a clinical pharmacist including Infectious Diseases/Antimicrobial Stewardship experience. Desirable: Theoretical and practical experience in the management of complex pharmacotherapy, including experience with therapeutic drug monitoring; project management or research experience. Prior to commencement successful candidates will be required to undergo a pre-employment Police check; be registered under the Working with Vulnerable People (Background Checking) Act 2011; comply with CHS Health credentialing requirements for allied health; comply with CHS credentialing requirements for allied health; comply with CHS Occupational Assessment, Screening and Vaccination policy, (OMU).
Note: The successful applicant will be required to work across multiply CHHS locations.
Contact Officer: Daniel Lalor (02) 6124 2121 daniel.lalor@act.gov.au
For further information, please visit www.health.act.gov.au
Applications Close: 13 December 2018
Closing Date:

13 Dec 2018
Location:

ACT - Canberra
Salary:

$106,670-$114,836
Work Type:

Full Time
Category:

Pharmacy
Research/Scientific