First listed on: 12 September 2017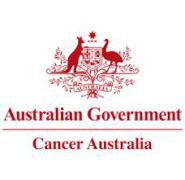 Do you want to make a difference? Do you want the work you do to benefit all Australians who are diagnosed with cancer, their families and their communities? This is your opportunity to work towards reducing the impact of cancer, address disparities and improving outcomes for people affected by cancer, working for the Federal Government's National Cancer Control Agency, as it leads and co-ordinates national, evidence based interventions across the continuum of care.
Cancer Australia has a number of non-ongoing senior project officer positions and is offering you the opportunity to work to reduce the impact of cancer and improve the wellbeing of people affected by Cancer.
Cancer Australia is a specialist agency with the Department of Health portfolio and is uniquely positioned to achieve impacts in cancer control at the health system, health professional and community and consumer levels.
This is your opportunity to not only advance your career working on government programs, but also make a distinct contribution to Cancer Australia's strategic agenda for national cancer control.
Working for Cancer Australia has some distinct advantages offering flexible work conditions working within a strong team of other inspired, outcome driven, professionals in a great location just a stone's throw from Central train station.
Candidates must base their applications on the selection criteria and job specification which is available at the above listed link. Applications should also include a resume.
Closing Date:

28 Sep 2017
Location:

NSW
Salary:

$78,371 - $88,415
Work Type:

Full Time
Category:

Oncology
Research/Scientific
APS Classification:

APS Level 6