First listed on: 26 March 2021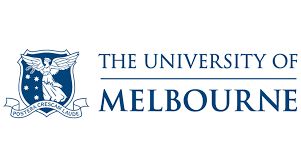 Academic Specialist Bioinformatician

Job no: 0046069
Work type: Continuing
Location: Parkville, Vic
Division/Faculty: Faculty of Medicine, Dentistry and Health Sciences, University of Melbourne
Role & Superannuation rate: Academic - Full time - 17% super
Salary: Academic Specialist Level A $73,669 - $93,130 p.a. or Academic Specialist Level B $105,232 -124,958 p.a., plus superannuation. Level of appointment is subject to applicant's qualifications & experience.
About the role:
The role of Academic Specialist – Bioinformatics combines technical understanding with an ability to bring together software engineers and different research groups to optimise workflows and usage on a range of platforms, such as Galaxy Australia and Portable Pipelines (JANIS). Key requirements of the role are to engage with key users, support the production and availability of tools and workflows, develop and improve user documentation, deliver training workshops, and liaise with the software development team to design new features for a range of research communities.
About you:
Degree in a relevant discipline, particularly Bioinformatics, or equivalent industry experience.
Excellent communication and interpersonal skills.
Demonstrated understanding of bioinformatics tools, methods, data analyses, data management and analysis platforms across several specialist areas.
Proven ability in scripting and tool wrapping in Python and/or R.
Experience with high performance computing (both hardware and cloud environments) including an understanding of the hardware requirements associated with a variety of life sciences analyses.
Experience developing and delivering training materials.
Position Description
http://go.unimelb.edu.au/zo2i
Applications close: 19 Apr 2021 11:55 PM AUS Eastern Standard Time
Closing Date:

19 Apr 2021
Location:

VIC - Parkville
Salary:

Level A $73,669 - $93,130 p.a. or Level B $105,232 -124,958 p.a + super
Work Type:

Full Time
Category:

Bioinformatics
Research/Scientific