First listed on: 26 March 2021
HUB Family Support Worker
Salary:

LGS5 - Local Govt Band 5 Salary from: $73,745.03 to: $84,735.94

Temporary Full Time

Temporary Full Time - open to part time arrangements

New position to positively impact the community with work that matters & makes a difference

PLEASE NOTE: this role is funded through the Working for Victoria Grant and all applications are to go through SideKicker. Applications received through our own website will not be accepted. This is an advertisement for the role only, with applications to go through Sidekicker for those eligible and that meet the criteria - www.sidekicker.com/au

Shortlisting will be conducted while the advertisement is live and will close when a suitable candidate has been found

The City of Stonnington has an exciting opportunity for a Hub Family Support Worker to join our Middle Years and Youth Services Unit on a temporary full-time basis for 6 months, located at our Middle Years & Youth Services Office in Prahran.

This position is responsible for providing generalist case management support, outreach, referral and advocacy to vulnerable and at risk families and children who live on the Horace Petty Estate and surrounding areas, with a prevention and early intervention focus. The role will be working with families and children who have been heavily impacted by COVID, with the aim of building their capacity to access services, supports and/or programs; and enhance their health and wellbeing, social connection and engagement.

The successful applicant will have significant experience in providing generalist support to vulnerable and at risk families and children, especially those from culturally and linguistically diverse backgrounds, and has experience in case management, undertaking risk assessments, and planning appropriate intervention strategies. Knowledge of the local service sector would be beneficial and an ability to develop and maintain strong working relationships with the community and service sector.

We are looking for someone to hit the ground running, who has strong interpersonal skills and an ability to work flexibly and innovatively to meet the needs of families and children. Tertiary qualifications in social sciences ideally social work, psychology or similar with a minimum of 3-4 years' experience in case management / family support is required.

City of Stonnington is a child safe and equal opportunity employer committed to an equitable, diverse and socially inclusive work environment and a positive, barrier-free recruitment process. We actively encourage applicants from an Aboriginal and Torres Strait Islander heritage, people living with disability, LGBTIQ+ and people from culturally diverse backgrounds to explore the opportunity of a career at the City of Stonnington. If you have any support or access requirements, or would like to speak to someone about employment or an alternative processes, please contact Council's Recruitment Officer on 8920 1165.

Submitting your application

We are no longer using Position Descriptions or Key Selection Criteria. Please use your cover letter to demonstrate to us that you can 'deliver' the aspects of the role and that you have got what is needed to 'thrive'. These are the top two sections in the Success Profile below. You do not need to have a heading of each point or address each point individually. Recommended no more than 2 pages for your cover letter.

If you have any support or access requirements, or would like to discuss an alternative application process please contact a member of the Talent Acquisition Team 8290 1333.

To be eligible to apply for this position you must have an appropriate Australian or New Zealand work visa.
For further information on how to apply contact the Council's Recruitment Officer on Ph: 03 8290 1333.
For position related queries, please contact
Cherry Grimwade
on Ph:
8290 7022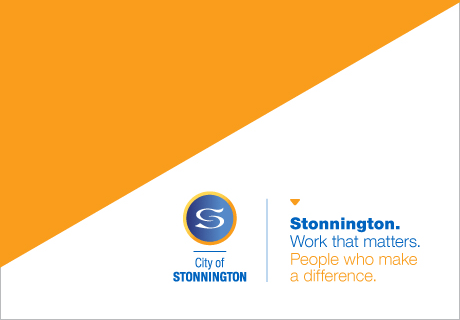 Closing Date:

11 Apr 2021
Location:

VIC - Prahran
Salary:

$73,745.03 to: $84,735.94
Work Type:

Contract/Temp
Category:

Social Work/Human Services
Youth and Family Services