First listed on: 15 February 2020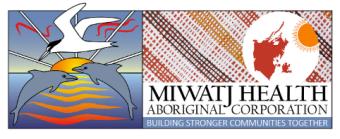 General Practitioners
We're Australia's most dynamic and committed Aboriginal Community Controlled Health Service
We're engaging with health issues at a grass roots community level
We're looking for GPs ready to rewrite the Aboriginal Health story
What we stand for
With eight clinics and growing across East Arnhem Land, we're providing health care services for over 6,000 Indigenous residents. Our Board of Directors represents communities across the region, ensuring every decision we make helps empower Yolngu people to take control of their lives and direct their own futures.
We're connected by passion
We share a passion for the rich history of the Yolngu culture, and a commitment to ensure that the work we're doing is instrumental in ensuring self-determination for Indigenous peoples. We're a people place, where going above and beyond is in our nature. We're not just offering jobs, we're offering a way to shape Australia's future. Do you share our passion?
We'd be nowhere without you
A core part of our success is our dedicated team of GPs. We're currently on the hunt for GPs to join the team in Ramingining. In short, our GPs are a critical in improving the standard of primary health care across our region. In a bit more detail you will be:
A quick thinker: ensuring timely intervention for acute medical problems, and managing and identifying chronic conditions.
A natural collaborator: working with Aboriginal Health Practitioners and other members of the clinic and community to ensure the best possible health services.
A leader: someone who can solve problems, look for opportunities and willingly participation in health promotion activities, health research and development.
An advocate: someone who will work with a variety of people in raising the profile of Indigenous Health issues.
Why Miwatj?
Based in East Arnhem Land, we're offering a once in a lifetime opportunity to be part of a community where the richness of Yolngu culture is part of the air you breathe. But we also know that remote living has its pros and cons. We offer the possibility of flexible FIFO options, as well as a variety of benefits including:
Total package of $357 000
Relocation
Housing
Retention bonuses
How do you know if you'r the right fit?
At Miwatj, we're constantly learning. Is knowledge of Aboriginal and Torres Strait Islander culture helpful? Yes. But an open mind, willingness to be exposed to culture, and curiosity will really help you thrive in our communities. Before you reach out and apply, we need you to have:
Medical Practitioner's Specialist GP Registration with AHPRA
Extensive experience in General Practice
Demonstrated previous experience in a community or Clinical and Primary Health Care Service
To get the Job Description or/and to apply, please click "Apply" button, and for more information please contact Miwatj Recruitment at: recruitment@miwatj.com.au.

We're proud to employ over 83 Yolngu employees, and always looking to increase that number. If you're Aboriginal or Torres Strait Islander and interested in this role, please reach out.
Location:

NT - Ramingining
Salary:

Total package of $357 000
Work Type:

Full Time
Category:

General Practitioners
Indigenous/Rural Health