First listed on: 16 December 2021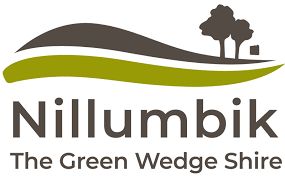 Coordinator Maternal Child Health and Immunisation
Total remuneration: pro rata circa $145,000 dependant on qualifications, skills and experience.

Join us in this exciting permanent part time (0.8 EFT) position.
The Coordinator Maternal Child Health and Immunisation will lead and ensure effective coordination and delivery of high quality, evidence-informed Maternal and Child Health Services, Childhood Immunisation Program and community support services that are accessible, responsive to the needs of the Nillumbik community, and promote positive health and well-being outcomes for families and children.
You will be responsible for:
Coordination of the Universal and Enhanced Maternal and Child Health programs across seven sites Coordination of Supported Playgroup program (SPG)

Contract management of the Childhood Immunisation Program

Strategic analysis and planning of unit services and programs

Leadership, supervision, recruitment, support and training of all direct reports
Skills and experience:
Victorian Nurses Board registration as a nurse Division 1 with additional qualifications in Midwifery and Maternal and Child Health.

Strategic and critical thinking ability to contribute to the development and implementation of long term strategies, Integrated Service developments, staffing and outcomes from change management.

Experience and ability to lead the Universal and Enhanced Maternal and Child Health and Immunisation Unit to respond to the needs of a diverse community.

Sound budgeting and financial management skills and the ability to manage operational budgets and staffing allocations.

Demonstrated interpersonal, leadership and people management skills to encourage employee contribution, goal setting and performance improvement.

Experience in engaging, developing and maintaining working relationships with government bodies, service providers and networks, other councils, families, the wider community and other key stakeholders.

Competence in the use of Microsoft Office Suite , and CIDIS .
Key leadership skills:
Ability to lead staff in a way that aligns with Council's vision, values, expectations and policies to achieve organisational outcomes.

The ability to lead, develop and manage staff in order to have a committed team empowered to deliver exceptional service outcomes.

Adaptive and flexible leadership.
Benefits:
Flexible working conditions offering technology and support for hybrid working agreements.

Contract hours and days negotiable.

Nillumbik voted best place to work 2021.

Small Council with close-knit community and mixed of metropolitan and semi-rural.

High level of community value and engagement with MCH and Childhood Immunisation Services.
How to apply
Read the Position Description (located under Next Steps), click on Apply Now and fill in the relevant information including the Key Selection Criteria. Ensure to upload a copy of your current resume and cover letter.
Contact Narelle Hart, Manager Community Programs on 9433 3135 or 0419 002 987 if you have any questions about the position not covered in the Position Description.
Applications close at 10 pm on the 21 January 2022 and applicants will receive an email confirming receipt of their application at the time it is submitted. If you have not received confirmation within 12 hours, please contact Human Resources on hrmail@nillumbik.vic.gov.au
Nillumbik Shire Council is committed to providing a safe and healthy workplace and supports its staff to receive the COVID-19 vaccination. Council also has a requirement to follow mandatory directions issued by the Chief Health Officer with regards to staff working in specific industries and/or positions to be vaccinated against COVID-19. As this role is a Local Government worker in accordance with current COVID-19 Mandatory Vaccination (Workers) Directions, your COVID vaccination status will need to be confirmed during the pre-employment check stage. In accordance with the Privacy and Data Protection Act 2014 and the Health Records Act 2001, your information will not be shared with third parties without your consent unless we are permitted or required to by law.
Nillumbik Shire Council is committed to creating a diverse and inclusive workplace and strongly encourages applications from people from all walks of life. We believe diversity of thinking fosters innovation and delivers better outcomes for everyone, and we value a workforce that's a match for our diverse community.
With one in five Australians identifying as having a disability, Council is committed to providing the best possible experience for everyone, regardless of their ability. Position descriptions can be provided in an alternative format, by request. If an applicant needs any support or reasonable adjustments at any stage during the recruitment process, they can contact Human Resources via HRmail@nillumbik.vic.gov.au or on 9433 3111. Applicants being offered an interview with Council are encouraged to advise if any adjustments are required to support them during the interview process.
Flexible working options can be discussed with the preferred candidate as part of the recruitment process. This may include some time working from home. You will be asked to provide photo evidence that you have an appropriate and safe place to work at home. Essential job required IT equipment will be provided and you will require an internet connection.
Successful applicants must be eligible to work in Australia and agree to provide information for pre-employment checks, if required for the position. This position is subject to satisfactory Police Check prior to commencement. Pre-employment checks are not used by Nillumbik Shire Council to prevent any applicant from applying for this position. Each application will be considered on its merits.

To apply for this job go to: https://nillumbikshirecouncil.recruitmenthub.com.au/Currentvacancies
& enter ref code: 5771852.

Closing Date:

21 Jan 2022
Location:

VIC - Greensborough
Salary:

Pro rata circa $145,000
Work Type:

Part Time
Category:

Coordinator
Immunisations/Vaccines
Maternal and Child Health
Public Health