First listed on: 24 April 2017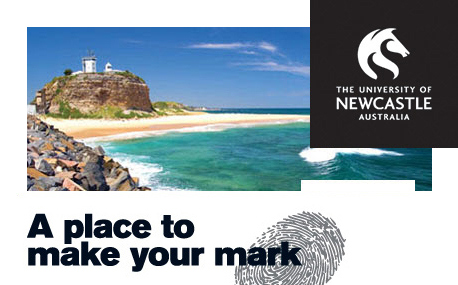 Faculty of Health and Medicine
School of Medicine and Public Health
Senior Lecturer or Associate Professor in Medicine - John Hunter Hospital
3148
About UON
Built on the principles of equity, excellence and engagement, the University of Newcastle (UON) has a reputation as a world-class institution making an impact within our regions, throughout Australia and across the globe. This is an exciting time to be part of the University of Newcastle as we embark on our NeW Futures Strategic Plan 2016-2025. We are building on strong foundations to realise our 2025 vision to stand as a global leader, distinguished by a commitment to equity and excellence, creating a better future for our regions through innovation and impact. Being part of a university on the move gives our people the opportunity to really make a mark in their chosen field.
About the opportunity
The School of Medicine & Public Health has an international reputation for excellence and innovation in teaching and learning in postgraduate and undergraduate programs, as well as comprising world-leading researchers. The School's leading Joint Medical Program (JMP) is run in partnership with the University of New England, Hunter New England Local Health District and Central Coast Local Health District (CCLHD). The JMP offers the opportunity to practice in urban, regional, rural and remote Australia through participating in a program of international standing and is an Australian first.
Our mission is to make a positive difference to the health of people on the Hunter region, Australia, and worldwide, by being at the forefront of Australian medical and public health education and research for the 21st century.
The Senior Lecturer or Associate Professor in Medicine provides academic leadership and fosters excellence in research, teaching, professional activities and policy development in the academic Discipline of Medicine and the JMP. This position will be based at the Hunter New England Health District at the John Hunter Hospital and Hunter Clinical School (HCS) of the JMP.
The successful applicant will be a key member of an academic team based within the HNELHD and work collaboratively with the Clinical Dean at HCS and the Discipline leader for Medicine to achieve innovation, growth and sustainability of research and medical education programs, and to foster a strong partnership with the HNELHD. The position will also comprise a Clinical Academic appointment with the HNELHD, with the speciality focus of the clinical appointment subject to negotiation with the HNELHD, although a focus on general adult medicine is preferred.
This opportunity is offered on a full-time, continuing basis.
Skills and experience
To be successful in this position, you will have:
Fellowship of the Royal Australasian College of Physicians (RACP) or equivalent;
Postgraduate degree (PhD or equivalent);
Excellent interpersonal and communication skills;
A track record of collaborative, health-related research, demonstrated through research grants, peer-reviewed publications and HDR supervision;
Demonstrated ability to create and deliver innovative and engaging curriculum that meets accreditation standards while future proofing the skill set of medical graduands;
Demonstrated commitment to quality improvement in medical education;
Demonstrated commitment to engagement and collaboration with clinicians and health services towards improvements in health care;
For the full selection criteria for both the Senior Lecturer and Associate Professor levels, please access the position description by clicking the 'Apply Now' button below.
Please note: In accordance with the University's Staff Selection Guidelines, your application will be assessed on the selection criteria found at the link below. It is essential that you address each of the criteria to enable the selection committee to properly assess your application and suitability for interview.
Senior Lecturer (Level C) - $116,805 to $134,686 per annum plus 17% superannuation.
Associate Professor (Level D) - $140,644 to $154,943 per annum plus 17% superannuation.
Applications close: Monday 22 May 2017.
For more information about the position including selection criteria please click the 'Apply for this job' button below or go to

newcastle.edu.au/job-vacancies
THE UNIVERSITY OF NEWCASTLE
VALUES EQUITY AND DIVERSITY
Closing Date:

22 May 2017
Location:

NSW - Newcastle
Work Type:

Full Time
Category:

Clinical Research/Trials
Clinical Work
General Practitioners
Management/Leadership
Physician
Public Health