First listed on: 10 August 2022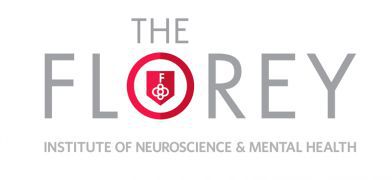 About Us
The Florey Institute of Neuroscience and Mental Health is a medical research institute specialising in the brain and mind and is one of the world's top 10 brain research centres. We employ exceptionally talented people who work to solve the greatest brain and mind challenges of our era. Our staff and students are the bedrock of our research and success, and we strive for excellence by fostering partnerships and empowering people. At the Florey our mission-driven culture enables our people to collaborate, thrive, learn, make ground breaking discoveries and advance humanity through brain and mind science.
About the role:
An excellent opportunity is available for a highly motivated individual to join an outstanding team within the Public Health and Health Services Research Group of the Stroke Division. A Brisbane-based Project Officer is sought to coordinate work related to the Australian Stroke Clinical Registry (AuSCR) in Queensland.
The AuSCR is a national clinical quality registry which collects a minimum dataset of acute care information including the treatment and health outcomes for all hospitalised patients who have had a stroke or transient ischaemic attack. The AuSCR is currently used by 63 hospitals from seven different states and territories; with over 145,000 episodes of care recorded. The information collected in the AuSCR is used to monitor the quality of acute stroke care and promote quality assurance in participating hospitals. All patients registered in the AuSCR are contacted at 90 to180 days post-stroke for the collection of patient-reported outcomes. AuSCR data are collected in the Australian Stroke Data Tool (AuSDaT). The AuSDaT is a national web-tool for stroke data collection used by the AuSCR and other organisations, such as the Stroke Foundation.
The candidate will be responsible for:
Monitoring and management of registry operations across all participating Queensland hospitals. This includes managing AuSCR governance approvals at individual hospitals, liaison with local stroke teams, training clinical staff in AuSCR procedures and in the use of the AuSDaT.
Production of detailed data reports to State Government funders, as well as involvement with mechanisms to ensure high quality data capture.
Presentation of AuSCR data within Quality Improvement Workshops in partnership with the Stroke Foundation as part of the Queensland Stroke Quality Improvement Project.
Working closely with the AuSCR Program Manager, as well as other State AuSCR Coordinators, Data Managers and other AuSCR office team members. Working relationships with the Stroke Foundation, Queensland Health, stroke teams from participating hospitals and epidemiologists from Monash University are also required.
Detailed information and key responsibilities are available from the Position Description.
This position is a full-time, fixed-term 12-month contract (with the possibility of extension). The role attracts an annual salary offer ranging from Higher Education Worker 7-1 (HEW 7-1) $87,177 to Education Worker 7-5 (HEW 7-5) $94,365 commensurate with experience.
Applicants who meet the criteria listed in the Position Description should submit their resume together with a cover letter no later than 11.30pm (AEST) on Sunday 28th August 2022.
About you:
The successful candidate will have:
Bachelor degree in a health sciences discipline such as nursing, allied health or health information management;
Previous experience in coordinating multisite, collaborative projects in health; within a multidisciplinary team, preferably within hospital environments;
Previous experience in ethics applications and/or quality improvement governance processes;
Solid understanding of research and related ethical principles including the ability to ensure that research activities are conducted in accordance with study protocols, ethical clearances and Australian guidelines for good research;
Previous experience using online data collection systems and the ability to undertake data management duties including data quality checks;
Understanding of, and can contribute to, quality of care improvement activities within hospitals;
Established computer and word processing skills;
Excellent interpersonal skills including the ability to work individually and as part of a team;
Demonstrated attention to detail with the ability to collect and collate information accurately and reliably;
Well-developed time and project management skills including the ability to prioritise work and multi-task;
Ability to travel for work and has a current Australian driver's license.
What we offer:
Working at the Florey offers you the chance to work with a dedicated group of researchers within a culture that focuses on equity, diversity and collaboration. Other benefits include:
Generous salary packaging to maximise your benefits
Up to 17% superannuation
Wellbeing initiatives including flexible working opportunities and access to our employee assistance program
For enquiries please contact our Human Resources Team on employment@florey.edu.au.
All final applicants for this position may be asked to provide evidence of COVID-19 vaccination or to consent to a criminal record check.
Closing Date:

28 Aug 2022
Location:

QLD - Milton
Work Type:

Full Time
Category:

Allied Health
Information Management/Services
Medical/Health Sciences
Nursing
Project Management