First listed on: 06 October 2017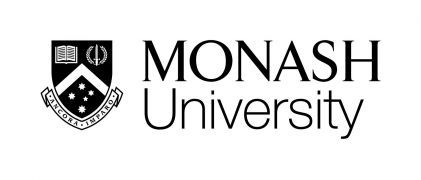 Job No.: 565274
Faculty / Portfolio: Faculty of Medicine Nursing and Health Sciences, Eastern Health Clinical School, Addiction Research Centre
Location: Peninsula campus
Employment Type: Full-time
Duration: Three year fixed-term appointment
Remuneration: $140,565 - $154,853 pa Level D (plus 17% employer superannuation)
Brilliant minds making big impacts
Lead a team at a world top 100 university
Incredible career opportunities – Peninsula Location
If you're after a rewarding career, Monash University can help make that a reality. With leading academics and world-class resources, combined with a ranking in the top 100 universities worldwide, we offer all you need to build a brighter future.
The Opportunity
A significant opportunity to undertake the role of Associate Professor has arisen. In this role you will be expected to cultivate the highest standards within the Monash Addiction Research Centre (MARC).
MARC is a new Centre, established in 2017 in line with the Monash University Peninsula Campus Plan: Beyond 2016. MARC brings together world-leading expertise from across Monash University to address the harms related to alcohol, drugs and gambling and related health and social problems. The Centre will build a national response, through cutting edge epidemiology, neuroscience, innovative workforce and policy development, as well as novel treatment paradigms. The Centre will focus on education and workforce development programs; research and research training; and policy and translation impact.
In this high profile role you will be responsible for leading the development of addiction research across MARC, as well as contributing to addiction and mental health teaching and research across Monash University. As the successful applicant you will also act as Deputy Director of the Centre and will work closely with health service, government and community partners.
Your ability to display leadership in the strategic development of grants and projects whilst working with a multidisciplinary team of researchers undertaking multiple complex projects will ensure not only your success but also that of the MARC.
A generous research support package will be available to the selected applicant to support the development of addiction research at the Peninsula campus
Possession of a PhD or equivalent qualifications and research experience is essential in this role.
If you believe you can fulfil these requirements, you are strongly encouraged to apply.
This role is a full-time position; however, flexible working arrangements may be negotiated.
Your application must address the selection criteria. Please refer to https://secure.dc2.pageuppeople.com/apply/TransferRichTextFile.ashx?sData=Fwg6i4Eli-Btze_zaEybKoA3CclFZTGpk-vF0exgKP73A9C9HiI9R2hj6zxQ75P1kli0EYctoKA%7e
Enquiries
Professor Dan Lubman, dan.lubman@monash.edu
Position Description
To view a copy of the position description and apply for this role, please go to jobs at monash and search for reference number 565274 or follow http://careers.pageuppeople.com/513/cw/en/job/565274/associate-professor-research-ehcs
Closing Date
Tuesday 17 October 2017, 11.55pm AEDT
Supporting a diverse workforce
Closing Date:

17 Oct 2017
Location:

VIC - Frankston
Salary:

$140,565 - $154,853 pa (plus 17% employer superannuation)
Work Type:

Full Time
Category:

Medical/Health Sciences
Substance Abuse/Addiction