First listed on: 01 November 2022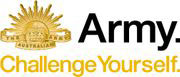 Nurse (Career Progression)
If you're seeking a rewarding nursing career that offers new challenges, plenty of variety, as well as the opportunity to learn new specialist skills, then this could be the role for you.
Your role:
As an already-qualified Nurse, you'd be familiar with treating and caring for patients. In this role, you'll take your specialist skills to the next level, tending to the Army in new and challenging environments.
You'll work in deployable health units providing primary health care and immediate resuscitation on the ground in a pre-hospital setting. You might also work in a certified surgical field hospital, providing full healthcare during combat, peacekeeping and humanitarian relief operations.
This career offers opportunities that you just can't get in a regular hospital. It's more challenging, but it's worth the rewarding feeling you'll get every day.
Training:
The Defence Force will teach you all the skills you require for the military through leadership training at the Royal Military College – Duntroon in Canberra. This initial training is 42 days.
Following your initial training, you will attend other military courses to enhance your skills. You will also undertake the Australian Defence Force Extended Practice Nursing (ADFEPN) Course within the first 12 months of being appointed.
Salary:
In the Army, you'll get paid a competitive salary from day one. Upon being appointed, you could earn $82,574 per annum plus generous super.
Location
Following your initial military training in Canberra and employment training in Victoria, you could be posted to one of the many locations across Australia. As a Nurse, initial postings are likely to be to Brisbane, Darwin and Townsville. As you progress through your career, there are a range of employment opportunities across the country. It's not possible to guarantee a specific posting location for the duration of your service, therefore you must be willing to relocate.
Life in the Army:
Action, adventure, exciting career opportunities and amazing mateship—there's so much to love about life in the Army. Whether you're looking to pick up a new skill, get qualified with fully paid training or are up for a new challenge, you'll find it all in the Army.
Not to mention there's also the sense of accomplishment and pride that comes from serving your country and providing support to communities in need, both here and overseas.
This is no ordinary job—but that's exactly what you're looking for. Enjoy a rewarding career, opportunities to travel, excellent fitness facilities, and free medical and dental; all in a dynamic and fulfilling work environment.
Apply now:
For this role, you must be an Australian citizen and able to successfully obtain a security clearance.
You must also:
Be registered with the Australian Health Practitioner Regulation Agency as a Registered Nurse (DIV 1), General.
Have completed two years recent post-graduate experience in emergency or acute care settings
Meet the minimum medical and fitness requirements
For further information on the above points, or to view the full position description and learn more about life in the Army, visit: https://army.defencejobs.gov.au/jobs/nurse
Click the APPLY button to start your journey to becoming an Army Nurse and we'll get in contact with you shortly.
For more information or to email your interest, get in touch with our Professional Services Recruiting team member Zac Creece on (03) 8633 5109 or via email at applications@dfr.com.au.
Closing Date:

30 Nov 2022
Location:

NSW - Sydney
Salary:

$70,000 – $89,999
Work Type:

Full Time
Category:

Nursing
Trauma/Emergency/Critical Care