First listed on: 01 December 2022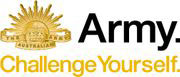 Doctor (Career Progression)
If you're seeking a career that provides more excitement than your standard doctor role and offers a challenging yet rewarding team environment to use and grow your skills, this could be the role for you.
Your role:
As a Doctor in the Army, you'll apply your medical expertise in a unique, varied environment that can't be matched by civilian employment. The experiences you'll gain through military service will expand your existing knowledge and grow your skills within your profession.
During your service you will work in a combination of primary health care settings and will be provided the opportunity to undertake relevant clinical placement towards attaining specialty skills and Fellowship qualifications.
You'll primarily work from one of the Army's health units around Australia, but you could also provide specialist care on land, at sea or in the air. Situations will range from humanitarian efforts to Defence Force operations—both locally and abroad.
You'll need to be adaptable to changing circumstances and environments—and even your patients, who will range from fit, healthy adults to refugees to injured troops.
The new challenges and unique military environments that you'll face will give you experiences that can't be matched by civilian employment, and will increase your knowledge and grow your skills within your profession.
Salary:
In the Army you'll get paid a highly competitive salary from day one regardless of your age, experience or qualifications; and your pay increases as you progress through training.
On completion of your initial military training and initial employment training, you could earn $122,508 per annum plus generous super.
Location:
As a full time Doctor, your primary place of work will see you based in one of the Army's deployable health units. These units are primarily located in Adelaide, Darwin, Townsville, Brisbane, with limited appointments in Sydney. It's not possible to guarantee a specific posting location for the duration of your service, therefore you must be willing to relocate.
Life in the Army:
Action, adventure, exciting career opportunities and amazing mateship—there's so much to love about life in the Army. Whether you're looking to pick up a new skill, get qualified with fully paid training or are up for a new challenge, you'll find it all in the Army.
Not to mention there's also the sense of accomplishment and pride that comes from serving your country and providing support to communities in need, both here and overseas.
This is no ordinary job—but that's exactly what you're looking for. Enjoy a rewarding career, opportunities to travel, excellent fitness facilities, and free medical and dental; all in a dynamic and fulfilling work environment.
Apply now:
For this role, you must be an Australian citizen aged 17 to 56 and able to successfully obtain a security clearance.
You must also:
Hold a degree in Medicine, have completed a hospital internship, and be a registered Doctor in Australia.
Meet the minimum medical and fitness requirements (further details can be accessed via the link below).
Click the APPLY button if you think you have what it takes to become an Army Doctor and we'll get in contact with you shortly.
For more information or to email your interest, get in touch with our Professional Services Recruiting team member Rosalie Oblena on (02) 8831 2247 or via email at applications@dfr.com.au.
You can also visit the link below to view the full position description and learn more about life in the Army: https://army.defencejobs.gov.au/jobs/doctor
Closing Date:

31 Dec 2022
Location:

NSW - Sydney
Salary:

$122,508 per annum plus generous super
Work Type:

Full Time
Category:

General Practitioners
Medical Officer/Practitioner