First listed on: 07 February 2020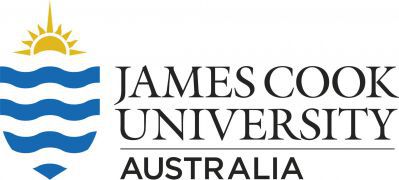 The Australian Institute of Tropical Health and Medicine is seeking a Research Worker ($60,614 - $64,390 plus 17% super) for a full time, fixed term opportunity to 28 February 2022 at JCU Cairns.
What you can accomplish in the role
You will have the unique opportunity to contribute to the success of the National Health and Medical Research Council (NHMRC) funded project on 'Discovering novel drug lead molecules for inflammatory bowel disease from Australian Aboriginal tropical medicinal plants' through assisting in collecting, extracting and isolating compounds from plants and parasites using HPLC and other techniques, and in bioactivity screening including sample preparation for in-vitro, ex-vivo and in-vivo experimental models.
You will work closely with the biodiversity team in this diverse role to provide assistance with project and data management including proper record keeping, data maintenance, organising field works and meetings, isolation of plant/parasite compounds, and assisting Post Docs and students (PhD and Master students), who are also working on the project funded by the Australian National Health and Medical Research Council.
What you will bring to the role
You will bring completion of a Bachelor's degree in a relevant discipline such as chemistry/biomedicine/molecular biology/science/ immunology/applied research or experience in biodiscovery projects. To ensure your success in the role, you will require familiarity and understanding of Workplace Health and Safety legislation and practical application within a laboratory with the ability to acquire sound knowledge of biosafety issues regarding handling of chemicals, which are toxic, corrosive, inflammable and explosive in nature and must be handled in accordance to the material safety data sheet
Why JCU
We support our people through the provision of:
• generous superannuation scheme with 17% employer contributions
• professional and career development
• five weeks' annual recreation leave
• attractive options for salary packaging
How to Apply
Visit the Careers at JCU website - vacancy reference 17063
Closing Date:

07 Mar 2020
Location:

QLD - Cairns
Salary:

$60,614 - $64,390 plus 17% super
Work Type:

Full Time
Category:

Biomedical Science/Engineering
Cell/Molecular Biology
Infectious Disease/ Immunology
Research/Scientific