Eye drug tops countdown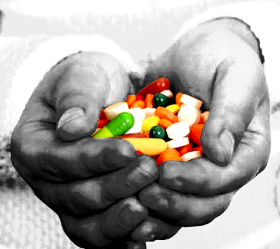 The official list of the top ten prescription drugs used by Australians in 2019/2020 has been released.
A drug used to treat eye conditions such as macular degeneration - Aflibercept - has cost the taxpayer almost $400 million in 2019/2020, topping the list of drugs ranked by cost to government.
The drug, which was in second place last year, has topped the chart this year thanks to growing numbers of prescriptions.
Many of the top ten most expensive drugs are products often referred to as 'biologicals' - based on monoclonal antibodies.
Cholesterol-lowering drugs and blood pressure drugs made up most of the top ten most commonly used prescription drugs in Australia in 2019-2020.
The antidepressant sertraline (sold under the trade name Zoloft) is a new entry to the list of most commonly prescribed drugs by population.
The full list, arranged into different categories, is accessible here.