Funds back new jabs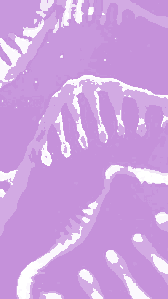 The Federal Government has funded trials for new COVID-19 vaccines that could have a number of benefits over current treatments.
New funding totalling $10.1 million from the Medical Research Future Fund's Clinical Trials Activity Initiative will be used for an accelerated clinical trial of two 'next generation' vaccines developed by researchers at the University of Melbourne.
The vaccines do not require storage in extremely low temperatures, as the current Pfizer vaccine does, offering a potential advantage.
Australia has plans to roll out doses of the Pfizer/BioNTech vaccine in March, and to begin local production of larger amounts of the AstraZeneca and Novavax vaccines.
The two vaccines being trialled are an mRNA-based vaccine and a recombinant protein vaccine, which are more targeted and can be rapidly modified in case of virus mutation.
Researchers will also test the use of germicidal ultraviolet light to reduce infection rates in aged care facilities, and 3D-printed face masks to match facial shape and prevent leaks.
Mask leak with existing P2/N95 respirators is a major problem for health care workers.
The main reason for face mask leak is the individual variability in the shape of the human face.
One clinical trial will test the effectiveness and feasibility of customised 3D-printed face guards used in conjunction with P2/N95 respirators as a way of reducing face mask leak.
This is a rapidly scalable, customised technology that could quickly and feasibly be utilised around the world.
A further trial will test the effectiveness of an inexpensive and rapidly implementable germicidal ultraviolet air-treatment strategy, used in conjunction with existing infection control measures, as a means to reduce rates of respiratory viral infection in residential aged care facilities.