GDM linked to later diagnosis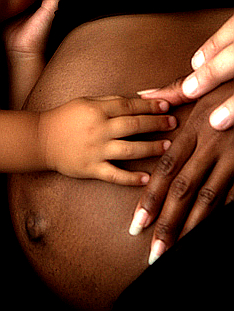 Aboriginal women with gestational diabetes (GDM) are at an increased risk of developing type 2 diabetes within a short time after pregnancy.
A new study has found gestational diabetes is an important indicator of developing type 2 diabetes for Aboriginal women, and that for Aboriginal women with GDM who proceeded to have diabetes postpartum, their risk markers for cardiovascular disease are higher than women who did not have GDM.
The findings come from the first prospective study on the cumulative incidence of type 2 diabetes among Aboriginal women after a pregnancy with GDM.
The study highlights a need for policies on postpartum prevention of diabetes to be developed in partnership with Aboriginal women with GDM.
"Globally, the prevalence of GDM and type 2 diabetes is increasing, and we know that women with GDM are at a higher risk of developing type 2 diabetes after pregnancy," says study lead, Dr Anna Wood, from the Menzies School of Health Research.
"We found that Aboriginal women with GDM had a very high rate of progression to type 2 diabetes (22 per cent) in a very short timeframe after pregnancy (2.5 years) in comparison to no non-Indigenous women developing diabetes in this timeframe.
"We also found that women were more likely to develop postpartum diabetes if they were older, had higher glucose values in pregnancy, used insulin in pregnancy and had a higher body mass index (BMI)."
Fellow researcher Professor Louise Maple-Brown said; "The high progression to type 2 diabetes for Aboriginal women early in the postpartum period highlights the importance of early postpartum screening after GDM, prevention programs and a need for systems and social policy change to address food security, poverty, structural racism and other social and cultural determinants driving the diabetes epidemic".