Grim figures from aged care body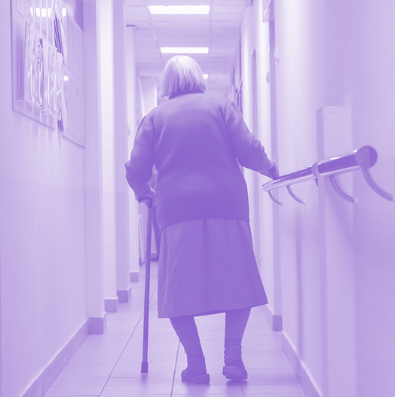 Tens of thousands of serious incidents have been reported in a new scheme by the aged care watchdog.
The Aged Care Quality and Safety Commission received over 37,800 "serious incident notifications" during last financial year.
Most of the notifications were related to the unreasonable use of force.
The Serious Incident Response Scheme was introduced in mid-2021. It requires all federal government subsidised residential aged care services to report incidents including neglect, psychological or emotional abuse, financial coercion by staff, restrictive practices, and inappropriate sexual conduct.
The Productivity Commission has been assessing the efficiency and effectiveness of key government services, including the incident response scheme.
A new report from the commission notes that the number of notifications received "does not necessarily correlate to the number of instances of harm to an older person in aged care".
"Reports might include multiple notifications of the same matter, allegations of incidents, and situations where incidents occurred but injury was avoided," the report states.
In the same time period, the Aged Care Quality and Safety Commission received over 10,300 complaints. Other data shows a drop in the number of providers issued top-tier re-accreditation status.
More details are accessible here.