March mooted for local jabs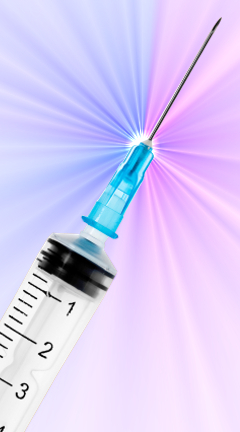 With COVID-19 vaccinations on the way for the US and UK, Australian authorities say locals must wait a little bit longer.
In the UK, hospitals have been chosen to serve as hubs for administering the new Pfizer/BioNTech vaccine, with the rollout to begin this week.
Meanwhile, the US is seeking to assure Americans that COVID-19 vaccines are on the verge of distribution.
In Australia, Acting Chief Medical Officer Professor Paul Kelly says; "I believe a vaccine is likely to be available to Australians from as early as next March."
"Medical researchers have made huge progress – and remarkably quickly, especially given there has never been a successful vaccine for a coronavirus, and several of the most promising vaccines are based on new technology," he said.
Countries such as the US and UK have emergency use provisions that allow for public access prior to full safety and efficacy assessment, where they are facing an immediate health crisis with an increasing daily loss of life.
The UK has already used these provisions for the Pfizer vaccine. In Australia, there is a series of regulatory steps required before any COVID-19 vaccine is approved for widespread use.
"Each process is appropriate for each country's circumstances," Professor Kelly says.
"So far, sponsors of three potential COVID-19 vaccines – AstraZeneca Pty Ltd, Pfizer Australia Pty Ltd, and Janssen-Cilag Pty Ltd – have indicated by seeking and being granted provisional determination that they will make applications for approval.
"The TGA has already been provided with early data for two of these vaccines (AstraZeneca and Pfizer).
"The next step is for the sponsors to submit all the required data on, for example, clinical studies, toxicology studies, chemistry, manufacturing and risk management so that the TGA can complete its evaluation.
"Even once a COVID-19 vaccine is registered, it is standard practice for the TGA to continue to closely examine it through more clinical trials, surveillance and monitoring, including quality assessment of every batch."