New links for climate health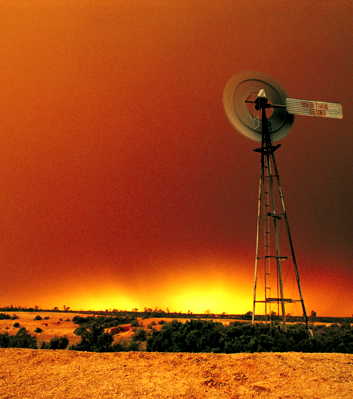 The Federal Government has announced the creation of a $10 million national network to build resilience to the human health impacts of environmental change.
The government says the new Healthy Environments And Lives (HEAL) Network will provide national and international leadership in environmental change and health research.
The multidisciplinary national research network is expected to assist Australia's preparedness and responsiveness to human health threats from changing environmental conditions and extreme weather events.
HEAL network partners have committed more than $6 million in cash and $8 million in kind, in addition to $10 million provided through the National Health and Medical Research Council (NHMRC) Special Initiative in Human Health and Environmental Change.
NHMRC identified resilience to environmental change, emerging health threats and emergencies as a strategic priority in 2018.
Its objective is to strengthen the Australian health system by establishing a collaborative, multidisciplinary network that builds national research capacity and capability in human health and environmental change.
The new HEAL network is led by Professor Sotiris Vardoulakis, Professor of Global Health at the Australian National University, and includes 28 participating institutions.
The network includes Aboriginal and Torres Strait Islander leadership and wide geographic reach.
The HEAL network is intended to develop the evidence, capability and tools needed to protect and improve community health and reduce inequities and inequalities across communities and generations.
NHMRC CEO Professor Anne Kelso says resilience to environmental change, emerging health threats and emergencies is a high priority for NHMRC.
"This network will help to protect the health of the Australian community and build a resilient and responsive health system, based on strong engagement and co-design with federal and state governments, the public health and healthcare sectors, charities, communities, business and industry," Professor Kelso said.
The network will also seek respectfully to integrate Aboriginal and Torres Strait Islander knowledge and culture with Western knowledge.
The multidisciplinary research network includes leaders in environmental/public health, health systems, economics, and climate, data and social science who will work together to assess and communicate environmental health risks, and develop practical integrated solutions to reduce their impacts and protect human health.