PM revives jab claim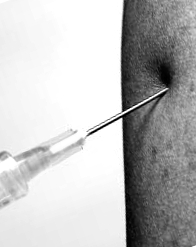 The Federal Government has again claimed to have secured a deal for millions of doses of a COVID-19 vaccine.
Just three weeks after it announced a virtually non-existent deal with drug giant AstraZeneca, the Morrison Government is now making similar claims.
The Federal Government says it has secured an agreement for two vaccines as part of a $1.7 billion supply and production agreement.
The deal covers a leading international vaccine candidate, from Oxford University and Astrazeneca, and another candidate from the University of Queensland and CSL, both of which may be produced locally.
In total, the agreements are for 33.8 million doses of the Oxford vaccine and 51 million doses of the UQ vaccine. However, the entire deal relies on ongoing trials being successful.
The Government claims jabs may be available from early 2021.