UK baulks at healthy jabs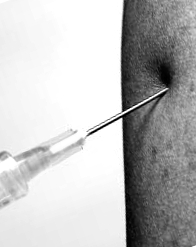 The UK's vaccine advisory body has raised some concerns about vaccinating children.
The UK's Joint Committee on Vaccination and Immunisation (JCVI) has stopped short of recommending vaccines for healthy older children, saying the direct health benefits are "marginal".
The authority was considering expanding the COVID-19 vaccination regime to children aged between 12 and 15, and concluded that the benefits are "marginally greater than the potential known harms".
But with just two healthy children per million needing intensive care treatment for COVID-19, the JCVI ruled that the "margin of benefit, based primarily on a health perspective, is considered too small to support advice on a universal program".
In Australia, Therapeutic Goods Administration (TGA) boss Professor John Skerritt says authorities are confident that the very small risk of conditions like myocarditis are outweighed by the sizable benefits.
"Based on the experience of hundreds of millions of doses given overseas, it appears that while this condition is rare and tends to occur more often in younger men, it tends to be transient," he said over the weekend.
"Most of it resolves during rest, some patients do require observation and treatment in hospital.
"When you look at the overall benefits versus the risks, the benefits significantly exceeds."
And Professor Skerritt said the UK's vaccination program may be expanded to mirror Australia's.
"The UK ministers, and the Prime Minister, are doing a review – together with the UK Chief Medical Officers, on whether broader educational and social issues should also be taken into account," he said.
"So we may hear a different decision coming from the UK in the coming week."