Oxford vaccine lands at lab

Print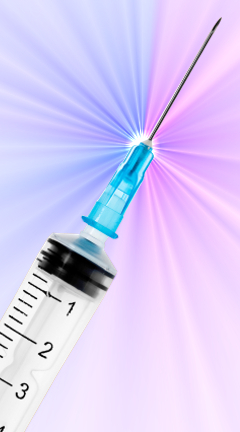 A Melbourne lab is about to start brewing up the Oxford-AstraZeneca COVID-19 vaccine.
One-millilitre vials of one of the most promising coronavirus vaccine candidates have arrived at global biotech company CSL's Melbourne lab.
The samples have been frozen in liquid nitrogen to preserve their integrity, and will be thawed out this week.
The vaccine came from a cell bank and will be added to a bioreactor, in which a fermentation process will allow it to grow and multiply.
After six days multiplying in the bioreactor, the vaccine will be filtered and purified, leaving just the antigen – or vaccine product – ready to be put into dosage vials.
The process should be able to produce up to 4 million doses. CSL has separate contracts with AstraZeneca and the Australian government to manufacture about 30 million doses.
"We're making it ahead of time so that should the clinical trial be positive, with the outcomes that we're looking for, the vaccine will be available ... to distribute to the population," CSL chief scientific officer Andrew Nash said.
Stage three clinical trials for the vaccine should be complete by the end of this year. If they are positive and the vaccine passes the TGA and other requirements, it could be available in the first half of next year.
It is one of over 150 candidate COVID-19 vaccines, most of which are in pre-clinical stages. About 40 have reached human trials.
CSL is also manufacturing a second vaccine developed by the University of Queensland.
The total processing time for the Oxford vaccine is about 50 days, and it is still subject to approval by the Therapeutic Goods Administration for use in Australia.
Federal Government funds have allowed CSL to pay for specialised equipment and training, and redeploy dozens of additional production personnel.