First listed on: 26 April 2021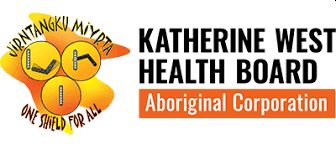 Local Study Coordinator - Sexual Health Research
Are you a Health Professional with experience in sexual health , specifically research and data interpretation?

Join a welcoming Aboriginal Health Service offering fantastic training opportunities & career development!

Attractive remuneration circa $78,279 - $110,993 depending skills and experience plus super, 6 weeks annual leave, relocation assistance & more benefits!

Full-time hours or Flexible Work Arrangements may be considered

Based in Katherine, NT with frequent travel to remote communities
Visit our website to view the position description: https://kwhb.applynow.net.au/jobs/KWHB14-local-study-coordinator-sexual-health-research-project-synergy
APPLICATION CLOSE 16th MAY
About the Organisation
Established in 1998, the Katherine West Health Board (KWHB) is an Aboriginal Community Controlled organisation that provides a range of clinical, preventative and public health services to clients in the Katherine West Region of the Northern Territory. With 4 major health care centres and a range of satellite centres, they support an area roughly the size of Tasmania (162,000km²), helping to improve the health and wellbeing of some of the most remote communities in Australia.
Their vision acknowledges the distinct and diverse identity of their people and communities, ensuring member communities are involved in the planning, development and implementation of their health programs. Their holistic services are designed to promote the physical, mental, emotional and spiritual well being of the person and the community.
About the Opportunity
Katherine West Health Board (KWHB) is currently looking for a Local Study Coordinator to undertake the Sexual Health Research Project (Syngergy) and to join their team in Katherine, NT. This is a full-time position, however flexible work arrangements may be an option
Reporting to the Population Health Manager, you will be responsible for working in partnership with the University of Queensland (UQ) as part of the Synergy Project Grant. The aim of this ENDING-STIs research study is to eliminate (defined as 50-90% reduction) endemic sexually transmissible infections (STI's) in remote Australia. This program of research will be the first to trial multidisciplinary interventions and precision public health approaches to STIs in remote Aboriginal community settings.
Your responsibilities will include (but are not limited to):
Contribute to the design, implementation and evaluation of the overall study
Ensure the study proceeds locally according to the study protocols.
Oversee employment of casual Aboriginal staff to implement the study according to protocol where relevant, particularly conducting peer recruitment and interviews
Develop a community coalition group of approximately thirty local representatives across the KWHB region.
Co-ordinate the community coalition group and review the activities of the overall study via this forum, liaising regularly with UQ researchers regarding community coalition activities and decisions.
Provide capacity-building activities to the community coalition to enable effective contribution to the study.
Recruitment and coordination of casual Aboriginal and Torres Strait Islander employees who will be responsible for delivering aspects of the study, such as: peer recruitment, peer interviews, collection of specific data and assisting in evaluation of the research projects.
Be responsible for site engagement between the UQ research team and KWHB.
Liaise and meet regularly with the UQ research team to discuss overall progress as per the research protocol.
Coordinate attendance of Community Coalition Members and casual Aboriginal employees at meetings with the UQ research team (either face to face or videoconferencing).
Provide data as per the study protocol.
Please note: This role will involve regular travel, typically spending at least half of your time out in surrounding remote communities, staying overnight and travelling via 4WD, dirt roads and light aircraft as required.
About You
To be successful in this role you will need to have experience and excellent knowledge in Sexual Health and research initatives. Any relevant post-graduate qualifications would be an advantage.
Well-suited to someone adventurous, with a love for travel, you'll need to be resilient and flexible, comfortable handling the difficulties and potential environmental challenges that come with working in remote Australia. Any experience working in cross-cultural environments or remote health would be highly regarded, but not essential.
Proactive and able to work both autonomously and within a multidisciplinary team, you'll need excellent analytical skills and be a confident problem solver. With a strong commitment to evidence-based practice, you'll understand how to conduct research and be able to apply your findings to continuous quality improvement activities.
Crucial to your success will be demonstrated experience in delivering direct and comprehensive sexual health testing and case management services, plus an understanding of current issues, standards and trends related to sexual heath.
Finally, you will be genuinely passionate about achieving positive outcomes for your clients. Highly empathetic and culturally competent; you'll have the strong interpersonal skills needed to build relationships with a variety of stakeholders and effectively communicate with a range of individuals, including people for whom English may be a second language.
Please note: You will need to have, or be willing to obtain, a current Driver's License, Working with Children Check, and Police Check.
About the Benefits
This is an amazing opportunity to escape the daily grind of city work, and utilise your skills and passion to make a genuine difference to some of the most remote communities in Australia.
In return for your hard work and dedication, the successful candidates will enjoy an attractive remuneration circa $78,279 - $110,993 (negotiable based on your skills and experience) PLUS super and a range of benefits, including:
Salary sacrificing;

6 weeks annual leave;

Daily travel allowance when away from Katherine;

Fantastic professional development & ongoing training;

Flexible work and leave options;

Relocation assistance;

and

Free accommodation for your first 4-8 weeks

, to help you get settled in town.
You'll be welcomed into a supportive and family friendly team, with significant potential to advance your career with a well-established community organisation.
This is an excellent opportunity to develop your skills, advance your career and enhance your cultural knowledge whilst making a positive difference - Apply Now!
About Katherine
Where the outback meets the rainforest, Katherine is the Crossroads of Australia's North. A region full of misty waterfalls and untouched gorges, the Northern Territory's third largest town has a population of over 10,000 and is just 3 hours drive from Darwin, in a naturally stunning part of the Top End. With outstanding weather conditions and average temperatures around 18 - 32°c, the town attracts visitors from around the world, providing ample opportunity for locals and tourists alike to experience unique natural wonders, sports, leisure and entertainment, all in a landscape coloured by incredible sunsets.

Katherine is a thriving modern regional centre and services the areas of Pine Creek, Mataranka, Borooloola, Daly River and Timber Creek. There's plenty of facilities, including a modern shopping complex and boutique stores, a hospital and schools, several sportsgrounds, as well as numerous parks and gardens and excellent fishing spots, to provide a comfortable living experience for all. You can experience events like the Walking with Spirits Festival and the prestigious Katherine Show, or unwind and take a dip in the Katherine Hot Springs.
Closing Date:

16 May 2021
Location:

NT - Katherine
Salary:

Attractive remuneration circa $78,279 - $110,993 + super
Work Type:

Full Time
Category:

Education/Training
Indigenous/Rural Health
Nursing
Nursing - Registered
Research/Scientific
Sexual Health