Coal miners' health probed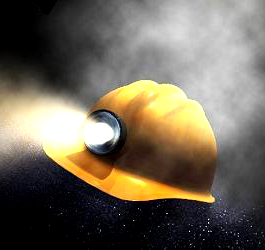 A new survey has found many Australian coal miners are overweight and under-nourished.
Australian coal miners might be digging themselves an early grave, according to a new study of three mining sites in NSW.
The study by the University of Newcastle found less than 20 per cent of mine workers were in a healthy weight range.
The research showed that around 40 per cent were overweight and around 40 per cent were obese.
Only 3.5 per cent of participants met the daily recommendation for vegetables (5 serves) and shift-workers were the most likely to be overweight.
The authors say factors such as higher salaries, shiftwork, access to discretionary foods and physical inactivity are all elements heavily representative in the mining industry.
They say workers' meal breaks are often spent in mess halls, where high calorie fast food is available on site, with access to drink vending machines.
The full study is accessible here.