Jabs open to all over-50s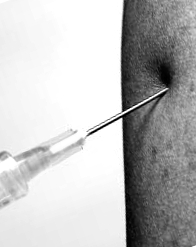 All Australians over 50 are now eligible for the AstraZeneca vaccine.
As the rollout of COVID-19 vaccines across Australia continues, a new phase has begun, with all Australians over the age of 50 now eligible to receive an AstraZeneca shot.
It will be offered at General Practice Respiratory Clinics, as well as state and territory mass vaccination clinics.
But some aged over 50 must wait until May 17, when regular GP clinics participating in the rollout start offering doses.
National Cabinet has sought to fast-track the vaccination of Australians over the age of 50 after the Therapeutic Goods Association (TGA) began recommending the Pfizer shot for people under 50.
The TGA still says the AstraZeneca shot is safe for people over 50.
Almost 6 million Australians who were not vaccinated in the 50- to 69-year-old cohort of phase 2a of the rollout are now eligible.
Official government estimates suggest up to 16 million people between the ages of 16 and 49 are in phase 2b, which has not yet begun.
The booking process can be started here, or by contacting selected GP clinics, GP Respiratory Clinics and some state and territory government clinics.
The national coronavirus and COVID-19 vaccine helpline on 1800 020 080 can give details about which clinic to call, but cannot make bookings itself.
Those looking for a COVID-19 vaccination must wait at least 14 days after having the seasonal flu shot.