'Gluten-free' claims checked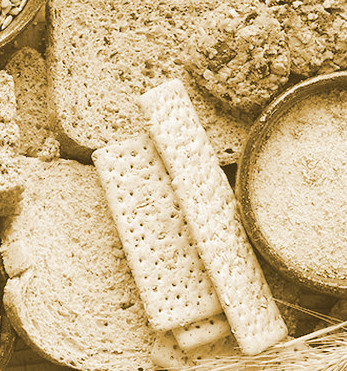 Many foods labelled as "gluten-free" in fact contain gluten, new research suggests.
A study from the Walter and Eliza Hall Institute in Melbourne has found detectable gluten in about 3 per cent of the most common "gluten-free" manufactured foods in Australia.
"The integrity of manufactured foods labelled gluten-free is imperative for people with coeliac disease, but in Australia only one formal analysis (of imported foods) has been published," the study said.
"We found that 2.7 per cent of foods labelled 'gluten-free' were not compliant with the national standard of no detectable gluten … repeat batches of five of seven contaminated foods also contained gluten, indicating that the initial results did not reflect isolated episodes of contamination."
The food manufacturers were not named in the study.
"It's troubling to think that these foods could be hindering the careful efforts of patients trying their best to avoid gluten," said Dr Jason Tye-Din, one of the study's authors.
"For instance, the study found a 'gluten-free' pasta which contained more than 3mg of gluten in a standard single serve. This could have a harmful impact on patients with coeliac disease if consumed frequently."
Coeliac Australia agreed that the findings are concerning.
"The research team that conducted this study has liaised with the food companies and is following up the positive samples with further retesting to ensure the issue is resolved," a Coeliac Australia spokesperson told reporters.
"Coeliac Australia advises all people with coeliac disease to have regular medical check-ups as they do have a serious autoimmune condition and medical assessment is important to determine that their gluten-free diet is going well and no complications are developing."