ACEM issues access warning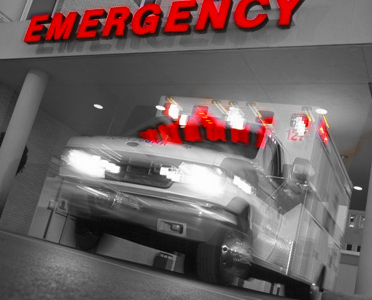 Authorities say deteriorating conditions at some EDs are putting patients' health and safety at risk.
Australasian College for Emergency Medicine (ACEM) president Dr Simon Judkins has visited a range of EDs, and singled out some in which he saw shocking and dangerous practices.
The ACEM says its data shows "unacceptable access block" and overcrowding at several major institutions.
Dr Judkins said at Canberra Hospital, patients were being treated in corridors and public thoroughfares, in a practice so established that there is a dedicated, rostered "corridor nurse".
"We were quite shocked, we haven't seen that in a while," he said.
"This sort of practice is a sign of a system under stress and a system not working."
An ACT Health spokesperson said: "The decision to place patients in the corridors of the ED does occur on occasions during periods of high demand".
"Any patient who may be placed in a corridor is prioritised to move to either a treatment space or an in-patient bed at the earliest possible moment," the department said.
"When patients are placed in the corridors of the ED during periods of high demand, an additional nurse is allocated to care for these patients. This is a critical intervention to ensure patient safety.
"Patients who wait for more than 24 hours in the ED for an in-patient bed are cared for with safe staffing levels.
"These patients have received treatment from the ED team, and have been accepted and reviewed by the in-patient team responsible for their admission. Action is always taken to move these patients to an in-patient bed as soon as it is available."
As well as Canberra Hospital, Dr Judkins also singled out Royal Adelaide Hospital and the Royal Hobart Hospital as centres with deteriorating conditions that put patients' lives at risk.
He said there is at least one measure that can help highlight the scale of the problem.
"Victoria's model, whereby the health minister has to be alerted when a patient stays in the emergency department longer than 24 hours, should be considered by other states," Dr Judkins said.