Aged care report lands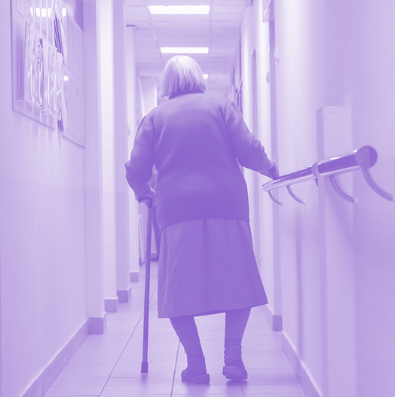 The Albanese government has suggested that elderly Australians should bear a greater share of the costs for aged care services.
The recently released draft National Care and Support Economy Strategy makes a number of calls, including boosting wages for carers in various sectors such as aged care, disability support, veterans' care, and early childhood education.
The paper says that such wage increases can only be achieved through productivity gains, as further inflating service costs would be detrimental.
This development follows the Albanese government's commitment to allocating $11.3 billion from the budget over the next four years to fund a 15 per cent wage increase for aged care workers.
The United Workers Union has also indicated its intention to pursue a pay claim for a 25 per cent hike for childcare workers after the introduction of multi-employer bargaining laws.
With projections showing that government spending on care sectors is set to nearly double from $60 billion in 2021-22 to over $110 billion by 2026-27, the discussion paper highlights the common challenges faced by these sectors, including workforce shortages, escalating demand, and budgetary pressures.
In order to ensure long-term financial sustainability and fairness across generations, the paper says Australia needs a "broader national conversation" regarding public expectations of government-funded services and the division of contributions between individuals and governments.
This entails considering whether the government should fund a universal minimum standard of care and support, while allowing individuals to purchase higher levels of care if they wish.
It also raises the question of whether Australians are prepared to accept higher taxes or a reduction in public services in exchange for increased government funding of premium care.
Tom Symondson, the chief executive of the Aged and Community Care Providers Association, views the issues paper as a groundbreaking step for the Labor government, which has dared to address the prospect of implementing greater user-pays pricing.
He commends the government for posing the kind of questions that are typically avoided.
Symondson points out that Canberra currently imposes "artificially low caps" on the fees aged care providers can charge residents, irrespective of their assets. The maximum fee allowed is currently set at $30,000 per year.
He acknowledges the complexity of determining whether wealthier individuals should have access to better care but argues that taxpayer subsidies should be distributed more equitably.
According to him, individuals with substantial sums in their superannuation accounts should contribute more toward their own care.
Pat Garcia, the chief of Catholic Health Australia, supports the draft strategy's call for fair and reasonable contributions from consumers who can afford to pay.
He believes that those who have the means to cover their own care expenses should not solely rely on taxpayer funds.
However, Garcia says it is still important to safeguard vulnerable individuals or those experiencing financial hardship.
He suggests that consumer preferences should dictate contributions while ensuring continued government investment in maintaining the quality of care for all.
Stuart Hutcheon, managing partner of aged care consultancy firm Stewart Brown, reveals that providers currently face a daily deficit of approximately $20 in covering the cost of services and accommodation for residents.
He argues that deregulating fees would allow financially capable residents to contribute to their own care, while implementing a safety net for those with fewer resources.
The draft strategy also emphasises the urgency of productivity growth in the care sector, as the caregiving workforce is expanding at three times the rate of other industries.
While acknowledging the importance of increasing wages for care workers, the paper asserts that productivity improvements are essential to meet the growing demand for services. Without such changes, significant cost escalations may be inevitable.