AMA calls time on skull-cracking sports

Print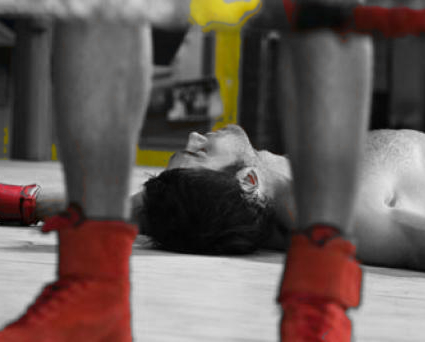 The Australian Medical Association (AMA) wants combat sports banned at the Olympic and Commonwealth Games.
The peak body for the Australian health industry has major concerns that the sports cause "irreversible injury".
While there is no doubt that Olympic and professional fighters are athletes of the highest calibre, their sport requires them to give and receive repeated blows to the head.
The AMA says it has changed its stance and is now against any sport or activity where the aim is to inflict physical injury.
"These sports are a public demonstration of interpersonal violence which is unique among sporting activities," the AMA's new position statement says.
"Victory is obtained by inflicting on the opponent such a measure of physical injury that the opponent is unable to continue, or which at least can be seen to be significantly greater than is received in return."
The cost of that victory can be profound, and tragic.
Damage to the brain and the cervical spine are relatively common among combat sports participants, with irreversible injury possible even in relatively trivial blows to a head.
But the call has not been universally well-received in the medical community.
Brain Injury Australia executive officer Nick Rushworth says the AMA should "stick to its knitting".
"I just don't think that banning an organised competitive sport that takes place internationally once every two or three or four years is core business for the AMA," Rushworth told the ABC.
"I think there's a great deal of work that could be done in its own backyard in regards to assault related traumatic brain injury from violence outside licensed premises, let alone family violence.
"Three women every week in this country are hospitalised for traumatic brain injury as the result of family violence.
"I think that in some respects in this regard the AMA should stick to its knitting."
Professional boxers say it is a ridiculous call.
Australian Olympic boxer Luke Jackson told reporters that while he has seen some awful things in boxing, he completely supports the sport.
"I fought up in Toowoomba March 14 ... I was the main event up there and the fight before me, Braydon Smith, boxed and I watched a little bit of his fight from the change room," he said.
"After my fight I was out back in the dressing room and I saw him collapse and then unfortunately he passed away.
"They had to turn his life support off ... [it was] a freak accident."
"[But] no-one is forcing me to box. I do it for myself. It's taught me discipline and respect.
"It's put me in the position I am in today, I own my own business. It's helped me and without it I don't know where I'd be, probably in jail or dead."