Ambo report shows dark culture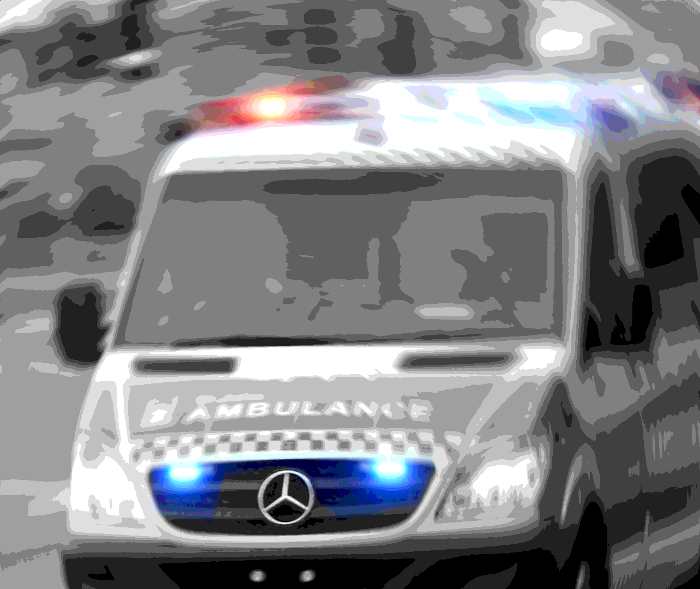 Ambulance Victoria has promised fundamental changes after a report revealed its culture of disrespect, bullying and sexism.
The Victorian Equal Opportunity and Human Rights Commission report into Ambulance Victoria found half of staff surveyed had experienced discrimination and bullying on the job.
The report follows warnings from the paramedics' union last year, which raised concern about an unsafe culture.
"This organisation's culture is unsafe for people who are not white males," one participant said.
'It's really bad."
Another said they had "never come across a collective who were so routinely disrespectful to their colleagues".
The report noted a "loss of faith" in organisational values due to "the failure of some leaders and managers to model appropriate conduct and to hold individuals consistently to account".
The human rights commission said it is concerned about reported rates of physical sexual harassment, including unwelcome touching, hugging, cornering or kissing.
Over 30 respondents reported experiencing requests or pressure for sex or other sexual acts, while 12 respondents said they had been subjected to actual or attempted rape or sexual assault while at Ambulance Victoria.
The report found the overwhelming majority of the harassment was perpetrated by men against women.
Those who identify as lesbian, gay, bisexual or queer were found to be at heightened risk of experiencing sexual harassment compared to heterosexual colleagues.
It found evidence that staff had lost their jobs after putting in a secual harassment complaint.
"I was doomed from the start, from that minute that I put that complaint in for the sexual harassment, I was gone," one participant said.
Submitting a formal complaint "pretty much destroyed me", another said, adding that they were "absolutely humiliated and crushed mentally" by the process.
Ambulance Victoria was found to have significant power imbalances as a result of the organisation's male-dominated workforce and reliance on hierarchical command-and-control systems.
This has created "a heightened risk of unlawful and harmful workplace conduct", the report said.
"You've got to be aggressive and alpha and mean and rude," one participant said.
"This is how the whole thing started, I believe … then, once it happens to someone, they think; 'Well, I went through it, so you can go through it'. [A] rite of passage."
Ambulance Victoria CEO Tony Walker said he was "deeply disturbed" by the findings and issued an unreserved public apology.
"I knew we had issues in the organisation," he said.
"I'm not foolish, but to see the depth of it and the way it's ingrained in our culture was deeply disturbing."
The report makes 24 recommendations, and Ambulance Victoria says it accepts all of them.
The report calls for a redesign of the complaints system, the creation of a new division for workplace equality and a governance committee chaired by the CEO.