Antibiotic timeline cut

Print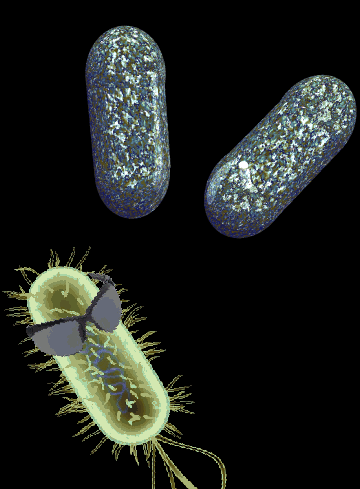 Australian scientists are working on a much faster way to spot antibiotic resistance.
The new method can both detect the presence of a bacterial infection and determine which antibiotics will be most effective for treatment in less than 5 hours, instead of days.
Bacterial infections are a major cause of death in children and adults worldwide, and without effective antibiotics, patients deteriorate rapidly and can die within hours.
However, the standard process to identify the bacteria causing an infection and match them with the best antibiotic treatment can itself take days.
A research team from Western Australia is developing a faster, more effective process to confirm infections and find the most effective treatment for them.
"The established method involves growing bacteria from a patient sample then applying different antibiotics to see which are effective," says the University of Western Australia's Dr Kieran Mulroney.
"Patients with serious infections cannot wait the several days it can take to return antibiotic test results. Consequently, the patient's doctor has to rely on a best guess, 'one-size-fits-all', antibiotic choice to treat patients.
"The biggest problem with prescribing broad-spectrum antibiotics is that it encourages some bacteria to become resistant to the antibiotics.
"This is a growing and serious problem world-wide, because antibiotic resistant bacteria can spread from person to person and reduce treatment options.
"The overuse of broad-spectrum antibiotics is one of the key drivers in the spread of resistance to antibiotics," Dr Mulroney said.
Quicker, more accurate, tests mean treatment can be targeted to each infection, so the antibiotics are just right – not too strong, and not ineffective.
Dr Mulroney says the team has come up with a two-step process:
"First, we developed a test to confirm if the cause of the patient's serious illness is a bacterial infection. This test takes 30 minutes, rather than 1-2 days," he said.
"Once a patient has a confirmed bacterial infection, we then expose the bacteria to different types of antibiotics in the laboratory.
"Using a device that measures hundreds of thousands of individual bacteria in just a few seconds, the research team can detect the damage antibiotics cause to bacteria, and then use this information to confirm which antibiotic will be an effective treatment. We can predict which antibiotics will be effective to treat that infection with 96.9 per cent accuracy."
More details are accessible here.