Antiobiotic use drops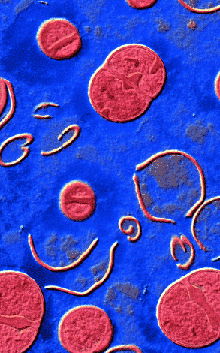 New stats show a drop in antibiotic use for the first time in decades, but overuse still persists.
The latest report on antibiotic resistance (AURA) shows there were more than 26.5 million prescriptions for antibiotics in 2017.
However, it is now on a downward trend, with the overall use of antibiotics in the community falling for the first time in 20 years.
"It means patients aren't getting exposed to antibiotics that they don't need and we're not putting antibiotics into our society that can lead to the development of organisms we can no longer treat," said Dr Kathryn Daveson, AURA Clinical Director.
Antibiotics are needed to wipe out bacterial infections, but every time they are used, they leave some bacteria alive with an enhanced antibiotic resistance.
High doses are needed to completely wipe out bacterial populations, so when they are used in low doses (like in agriculture, or when a course of antibiotics is stopped part way, or when the remnants of high doses pass through the body) they allow bacteria a greater chance to respond and resist.
The spread of superbugs is already an active factor that has to be considered in performing medical procedures and treatments such as organ transplants, chemotherapy and major surgery.
Professor John Turnidge from the Australian Commission on Safety and Quality in Health Care says the problem is slowly getting worse.
"We're seeing less problems in hospitals now, caused by hospitals with resistant organisms and much more in the community now," he said.
"So we're starting to see the impact of very high antibiotic use in the community and the negative impact."
The AURA report shows antibiotic use in the aged care sector is rife. More than half of antibiotic prescriptions are for residents with no signs or symptoms of infection.
"That's concerning because we'd like to know why people are having antibiotics and we'd like regular review of our medications," said Dr Daveson.
Additionally, many patients with the flu are still being prescribed antibiotics even though they are is ineffective.
"Why? Because they're caused by viruses and antibiotics don't work against viruses and yet they're given just in case," said Professor Turnidge.
"If you have influenza, there are treatments, there are antiviral treatments.
"And if you get them early, they're very effective," he said.