Asha shifted while medics urge moral response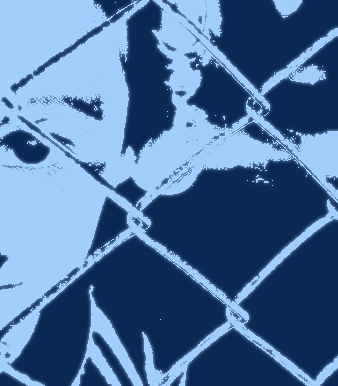 A baby at the centre of a passionate immigration policy fight has been transferred to community detention.
Staff at Brisbane's Lady Cilento Children's Hospital had refused to discharge the one-year-old baby 'Asha' back into offshore detention, after they had finished treating her for burns.
Federal Immigration Minister Peter Dutton has confirmed the child is now in community detention, and will be returned to offshore detention once her medical and legal issues are resolved.
Australian Medical Association president Professor Brian Owler has given the medical staff his highest praise for protecting their vulnerable patient.
"We should all be proud of the stand that our colleagues have taken," Dr Owler said in a recent address.
"Doctors at the Royal Children's Hospital in Melbourne and, of course, more recently at the Lady Cilento Hospital in Brisbane have refused to release children from hospital because they would be returned to detention.
"Some commentators have seen this as a form of political protest. But as a doctor working in a paediatric hospital, who deals with the consequences of physical abuse, I know that there is no reasonable other option for these doctors and nurses to take.
"There is an absolute ethical, not to mention moral, obligation to that patient who is in their care. The obligation is to not release a child back into a situation where they have reason to believe that there is a risk of harm, whether that be physical or psychological," he said.
Dr Owler said the Federal Government's immigration and asylums seeker policies were a stain on every ethical Australian.
"You have to ask why the Department of Immigration and Border Protection is pulling apart the moral fabric of this country," he said.
"Is there is a reason to believe that a child would be at risk? Well, that question has already been answered... the 2014 Report of the Human Rights Commission: The Forgotten Children clearly documents the harms that children experience as a result of mandatory detention.
"Children being detained on Nauru are suffering from extreme levels of physical, emotional, psychological, and developmental distress... today there are still 67 children on Nauru.
"The fact of the matter is that prolonged detention of children is a State-sanctioned form of child abuse - and we call for it to stop.
"Immigration has enriched our society."
The AMA's position is that all asylum seekers and refugees under Australian care should have access to the same level of health care as Australian citizens.
Additionally, the medical community's representatives say asylum seekers' special needs, including their cultural, linguistic, and health-related needs, are addressed.
The AMA wants federal authorities to:
Set up a moratorium on asylum seeker children being sent back to detention centres
Immediately release all children from both offshore and onshore detention centres into the community where they can be properly cared for
Establish a transparent, national statutory body of clinical experts, independent of government, with the power to investigate and report to the Parliament on the health and welfare of asylum seekers and refugees
Revisit all policies if the Government or Opposition cannot provide satisfactory health care to people seeking asylum