Building better mental health in walled-off sector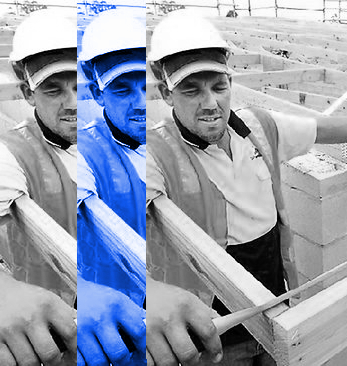 More than a third of all workers at Australian construction sites believe their workplace is not mentally safe.
A new study says that while over eighty per cent say they work in a physically safe environment; less than a third believe their work is good for mental health.
A survey by public mental health group Beyond Blue asked 1,126 participants including 85 senior managers and 1,041 employees about a range of mental health issues in the construction world.
The data shows workers in 'mentally unhealthy' workplaces are over three times more likely to need time off work compared those in 'healthy' workplaces, there is also an increased likelihood of depression.
The study found there is still a stigma around mental health issues in the workplace.
Close to half of the respondents in 'unhealthy' workplaces (46 per cent) and over thirty per cent of those surveyed at 'healthy' workplaces said they would not want to work with someone who was experiencing depression or anxiety.
But the construction sector actually compares quite well to other sectors, where similar surveys found about 52 per cent of workers overall said they worked in a mentally healthy environment.
The study is part of recent efforts by Beyond Blue and the Mentally Healthy Workplace Alliance to encourage businesses to create mental health plans specific to the needs of individual workplaces.
Beyond Blue chairman Jeff Kennett says robust mental health practice keep workplaces sfae, and are vitals for productivity and community well-being.
"This research confirms that employers can reduce absenteeism by improving mental health in the workplace but many of them don't understand the value of good mental health at work," Kennett said.
"We've commissioned the research and now it's our responsibility to inform the community about the findings and get everyone to lift their game."
Mr Kennett says that as more than 2,500 Australians take their own lives each year, employers have a moral obligation to support their workers, given the amount of their time staff spend at work.
More details are available from Beyond Blue.