Call to replace ageing ambulances

Print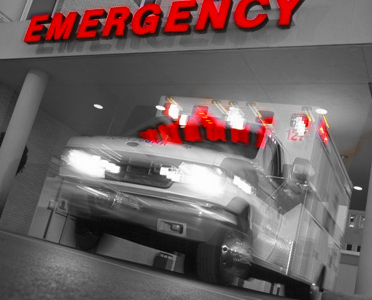 Tasmania's health union says a third of the state's ambulance fleet should be taken off the road.
The Health and Community Services Union (HACSU) says its data shows 31 of the state's 92 on-road ambulances currently breach Ambulance Tasmania's vehicle replacement policy.
The policy calls for vehicles older than six years, or with an odometer reading greater than 210,000 kilometres, to be replaced.
The union says another five ambulances are close to that maximum odometer reading, while nine more will hit the threshold in the next three months.
"We know that many of those vehicles will get well up in terms of their kilometres, and we are seriously concerned about our members, and their safety, and patients and other road users," the HACSU's state secretary Tim Jacobson has told the ABC.
Mr Jacobson said only 11 new vehicles have been ordered, at a cost of about $200,000 each.
"Ambulance Tasmania is funded on a year-by-year basis to fund its fleet, and in a time of economic restraint, they are not being funded," he said.
"We are getting close to 45 per cent of the fleet up for replacement.
"Because of increased demand, we are running vehicles more often, [and] they are essentially being operated beyond their useful life. The funding hasn't kept up with that."
A spokesperson for Ambulance Tasmania says 15 ambulances have been delivered this financial year, while another four have been commissioned.
"Ambulances are serviced at twice the rate of the manufacturers' specifications to ensure mechanical reliability, vehicle longevity and safety. Additional servicing and maintenance is undertaken as required," the spokesperson said.