Call to scrap vax IP

Print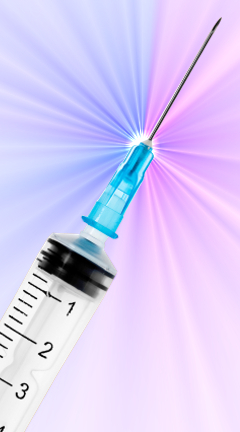 Global health advocates want intellectual property rights waived for life-saving vaccines.
The Public Health Association of Australia and Médecins Sans Frontières (MSF) Australia have launched an open letter urging Prime Minister Scott Morrison to allow more access to the vaccines.
The experts say Australians will not be safe until the whole world is vaccinated.
"The most significant threat Australia faces to future control of COVID-19 is the emergence of SARS-CoV-2 variants that are more transmissible and resistant to vaccines," says Arunn Jegan, advocacy coordinator at MSF Australia.
"The only way to prevent this is through effective access to vaccines in all countries."
The World Health Organization says people in high-income countries are being vaccinated at hundreds of times the rate of the developing world.
"There remains a shocking imbalance in the global distribution of vaccines," WHO chief Tedros Adhanonom Ghebreyesus said.
The imbalance cannot be ignored, as any significant outbreak of COVID-19 increases the likelihood that vaccine-resistant strains will emerge and spread.
Australia has been accused of prioritising pharmaceutical profits over the fight against COVID-19. Some experts say measures should be taken to make supplies available to poorer countries by having drug companies release their intellectual property.
Some moves are already afoot, with India and South Africa putting forth a proposal to the World Trade Organization (WTO).
The so-called 'TRIPS waiver' says rights for patents, industrial designs, copyright and protection of undisclosed information should be suspended for medical products to combat COVID-19.
Over 100 of the WTO's 164 member nations have backed the proposal.
But rich nations including the US, UK, Canada, Japan and Australia, and others oppose it, saying such measures would stifle innovation.
"The TRIPS waiver is critical to effectively addressing COVID-19 and while it has seen significant support from health professionals and communities, it has continued to be blocked by the Australian government," the open letter states.