Cancer boost brought by several sites

Print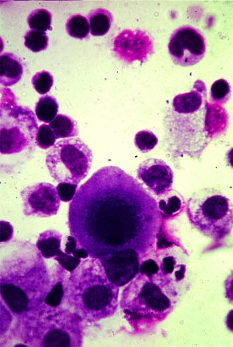 Three new centres will help bring exciting Australian medical research into the real world, with over $19 million for a healthy future in New South Wales.
NSW Health Minister Jillian Skinner announced a $19.3 million funding package for new cancer research centres last week. The three sites are aimed at translating cancer research into patient care.
The new Translational Cancer Research Centres will bring together researchers with clinicians from Local Health Districts to collaborate on cancer programs.
Their work will cover a broad spectrum, from studies into how cancers work to developing treatments and interventions as well as translating the knowledge gained into clinical practice and testing the effectiveness of these treatments through clinical trials.
NSW Chief Cancer Officer and Cancer Institute NSW chief executive Professor David Currow said it was an important day for cancer research.
"Cancer is not one disease but many different diseases. By uniting researchers through this Translational Cancer Research Program, we are giving NSW the best chance to understand how different cancers work and develop targeted new treatments," Professor Currow said.
The $19.3 million funds the following three new Cancer Institute NSW Translational Cancer Research Centres over five years:
Hunter Cancer Research Alliance ($6.5 million): a collaboration between the University of Newcastle, Hunter New England Local Health District and Hunter Medical Research Institute.
Centre for Oncology Education and Research Translation ($6.5 million): a collaboration between South Western Sydney Local Health District, Illawarra Shoalhaven Local Health District and ACT Health.
Northern Translational Cancer Research Centre ($6.3 million): researchers from the Kolling Institute of Medical Research, Royal North Shore Hospital, Mater Hospital, Macquarie University and Sydney University will work closely together to bring new cancer investigations and treatments into routine practice.