Christmas Island questions PM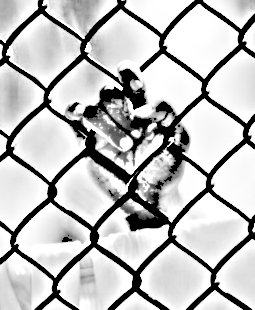 Christmas Island is not impressed by the Federal Government's "knee-jerk" decision to reopen its immigration detention centre.
Prime Minister Scott Morrison announced the Christmas Island immigration centre would reopen, after the passage of amendments to the Federal Government's refugee medevac bill.
The Coalition says giving doctors the power to decide if asylum seekers come to Australia for medical treatment is enough to "restart" the people-smuggling trade, which it claims to have stopped. The boats have not stopped, they are being silently turned around.
Shire of Christmas Island CEO David Price says the island simply cannot handle a flood of asylum seeker arrivals and transfers.
"We've got a hospital [but] it doesn't do operations. People are medivaced out quite regularly here for medical reasons as it's only a small regional hospital," he told the ABC.
"We just wouldn't have the capacity here to deal with people coming here for medical reasons, both physically and mentally.
"They'd have to be airvaced off to the mainland Australia and, if that's the case, why wouldn't we airvac them off to the mainland in the first place?
"For the life of me, I just can't see how we would be able to handle that."
Mr Price said the Christmas Island territory was told nothing before the announcement to reopen the detention centre this week.
"They've got an obligation if they make these decisions to say how they're going to process people with a medical condition by a small regional hospital that's in Christmas Island, where if people have a compound fracture they're airvaced out," he said.
"There's no operations done on Christmas Island and some of these people would have serious mental health problems that need to be done by a specialist. We haven't got the specialists to do that."
The council CEO wants more details.
"We'd be asking to get a proper explanation and detailed response as to how medically we could facilitate the transfer of unwell people from Manus and Nauru to Christmas Island and deal with them effectively in a humane way," he said.
"Just opening the detention centre doesn't do that."
The Christmas Island detention centre closed last year after almost two decades of operating.
Christmas Island Tourism Association chair Lisa Preston said many on the island do not want to go back.
"Effectively the island didn't move forward for 10 years," she said.
"We were robbed of that ability to develop tourism or even other industries for ourselves, because so many of our resources on the island — people, infrastructure — were focused on the detention centre and its activity.
"We were just starting to get back to the place where [we were able to say]; 'Hold on, there's nothing on the horizon, we really seriously need to start looking on our future'."
Mr Morrison says he did at least meet with his national security committee before declaring Australia would reopen the island's detention facilities.
"We have approved putting in place the reopening of the Christmas Island detention facilities and a series of compounds there, both to deal with the prospect of arrivals as well as dealing with the prospect of transfers," he said.
Many see this week's stoush as an attempt to kick off an immigration/border security fight ahead of the federal election in May.