Claims of hasty steps in disability changes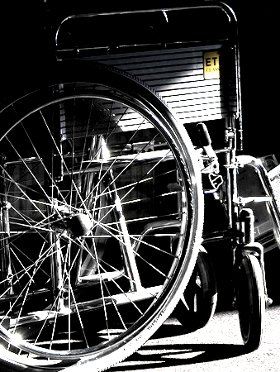 There has been some concern over the speed with which the Federal Government is changing disability support, with some advocates saying it is storming ahead with almost no consultation.
A new government report has called for thousands to have their disability pensions cut if they can work in some way, and encourages a system wherein everyone does the most work and receives the least welfare they can.
Disability advocates say the changes are complex and confusing, and accused the Abbott Government of avoiding consultation and creating fear among vulnerable Australians.
The Disability Advocacy Network has reportedly written to ministers to register concerns.
The interim 'McClure Report' says the current set of payments and supplements should be reduced into four broader areas; A working age payment (instead of the dole), disability support, child support and the age pension.
Some welfare groups say the call to mend the gap between pensions and allowances like the dole is a good step, but it is unclear how it will be brought about.
Greens Senator Rachel Siewert says the gap may be filled by lowering pensions rather than increasing Newstart.
Disability Advocacy Network Australia CEO Mary Mallett says the public consultation period has been too small.
"Six weeks is unfair, absolutely unfair," Ms Mallett told the ABC.
"The Government has released the report over a weekend and come out in some fairly inflammatory headlines in newspapers which will really worry a lot of people with disability. And, many of whom don't need to be worried because their level of disability is such that there's no risk that they will be removed from the disability support pension, but they don't know that."
She has also questioned the potential plan to factor future National Disability Insurance Scheme benefits in welfare calculations.
"If there's some sort of underhand reason for that in trying to... make the average taxpayer think; 'Oh well we're now paying all this extra money for people with a disability therefore shouldn't also provide them with a disability support pension'.
"You know, if that's a deliberate tactic then it's very underhand and you know just appalling," she said.