Concussion class action considered

Print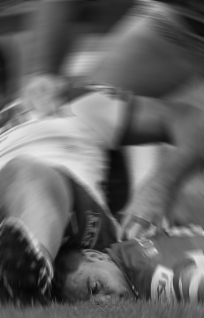 A group of rugby league players are considering legal action over the NRL's treatment of concussions.
The NRL's liability for reasonably preventable brain injuries suffered by former players is being investigated by legal experts, with a view to launching a class action.
Charles Bannister, principal of Bannister Law, says the firm wants to know "the root causes of post-retirement medical issues among numerous former NRL players" for the past year.
"The structures that have evolved within the NRL through the progression of the game mean that we are looking at the clubs' and associations' liability for what are, we will allege, reasonably preventable brain injuries," Mr Bannister says.
"We will also allege that ARL, NRL and the clubs have had the resources both medical and paramedical to understand and implement protocols and policies that could and should have protected player welfare long before they were introduced."
Meanwhile, Griffins Lawyers says he has been preparing a class action against the AFL for about five years.
"We are way down the track," managing partner Greg Griffin has told reporters.
"I would say it's imminent. The next stage is getting things into the court system. There is a raft of claims."
Potential lawsuits are expected to look at whether the rules imposed by football codes are sufficient to protect players against concussion, as well as whether those rules were actually implemented.
In particular, they will look at whether players are allowed enough time to recover from concussion incidents without sustaining permanent injury.
Chronic traumatic encephalopathy (CTE) - a degenerative brain disease caused by a history of head knocks - has already been diagnosed in two former rugby league players.
Last year, 25 retired NRL players took part in a study into the effects of repeated concussions on the brain, which found repeated head injuries had left them with long-term impairments.
CTE has appeared in former players of American football, ice hockey, football, rugby union and others exposed to repeated head injury.