Cuts could come from closer look at young pensions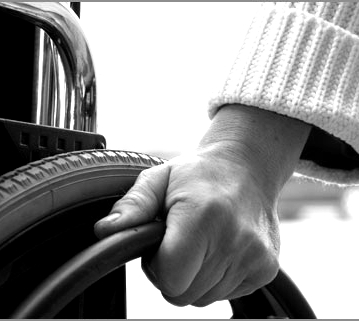 As the government's 'razor gang' sought out more budget cuts over the weekend, Social Services Minister Kevin Andrews said tightening up checks on claims for the Disability Support Pension (DSP) would be a good start.
Mr Andrews suggests using independent doctors to examine disability pensioners and assess whether they need their payments.
At the moment, the family doctor provides supporting reports on claims for DSP, by the Social Services Minister says this process should be independently run.
He says some disabled people would be better placed in work.
The checks would be aimed particularly at people under the age of 35.
"We are concerned that where people can work, the best form of welfare is work," Mr Andrews said at a press conference this week.
"We want to help people to be able to stay in work wherever possible."
Every week around 1,000 people join the list of DSP recipients, which now stands at about 830,000.
A single person over the age of 21 can claim a maximum of $766 per fortnight on the DSP.
Mr Andrews says the scheme must be more cost-effective, as it rises from $15 billion each year to $18 billion by 2016-17.
He says young people should be made to try their best to get back to work.
"We are not aimed at the great bulk of people on the DSP," he said.
"It's really looking at whether or not particularly younger people - say under the age of 30 or 35 - who prospectively might go on to the DSP, if we can keep them in work," he said.
"We know that's a better outcome for them and, overall, a saving for the taxpayer."
The proposition has been labelled as "cruel" by a group representing people with disabilities.
Disability Discrimination Commissioner Graeme Innes says it would punish people needlessly.
"If you look at the level of Centrelink fraud, it's very small in this area," he said.
"I wouldn't like to say that there'd be no cases, but I think that there would be very few, if there are any."