Digital doctors concern AMA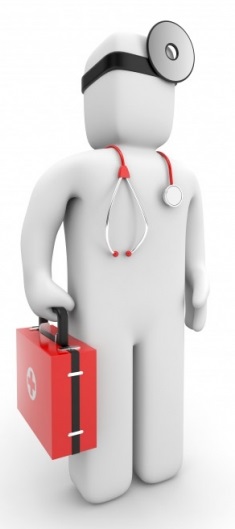 The AMA is sceptical about the rise of online doctors and health services.
The medical professionals' body is concerned about a growing use of websites that offer online consultations, prescription repeats and even medical certificates.
While many users prefer the convenient and cut-price consultations over video link, which can cost as little as $20, the Australian Medical Association (AMA) says the online services compromise patient care.
"As a society we are all very time poor and that seems to be the norm," AMA president Dr Tony Bartone said.
"However that's not an excuse to throw the fundamental principles of what constitutes good ongoing patient care out the window.
"We really need to ensure if what we are not trying to do is destroy or fragment that care or seriously put at risk some of the world-class outcomes that we have achieved in Australia."
The AMA has an official position statement and general guidelines for doctors who consult with patients online, which it put together in 2013.
But it is keen to stress the value of face-to-face consultations.
"They have a place where because of distance [or] workforce distribution you can't get the right people at the right place at the right time," Dr Bartone said.
"Even the way they sit in a chair can give you the non-verbal clues that something's not quite right."
Dr Aifric Boyland, director of online service Qoctor (formerly known as Dr Sicknote), said her company fills a gap for those with limited access to traditional doctors
"We do see a lot of younger patients, and I mean people in their 20s and 30s who are used to doing things online," Dr Boyland told the ABC.
"It's quite broad demographic a lot of foreign students who perhaps don't have good access to healthcare in Australia.
"There are remote patients who perhaps can't access same-day medical services — they do get in touch with us as well.
"We hold ourselves to the same standard as we do in our clinical jobs.
"If a person requires a physical examination or an examination, we would inform them that our services aren't suitable."