Drugs firms found stashing cash

Print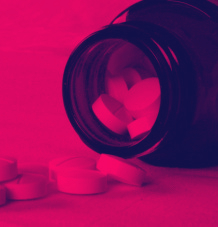 A new Oxfam report has found big pharmaceutical companies have avoided paying about $215 million in taxes in Australia each year for the last three years.
Oxfam's Prescription for Poverty report (PDF) looks at the tax practices of the largest pharmaceutical companies operating in Australia: Johnson & Johnson, Pfizer, Merck Sharp & Dohme (MSD Australia), and Abbott.
These companies "systematically stash their profits in overseas tax havens", Oxfam alleges, allowing them to avoid paying around $215 million each year between 2013 and 2015 in Australia.
Additionally, the report says they "may be unfairly avoiding more than $146m every year in developing countries".
Oxfam claims the $215 million figure is four times the tax the companies actually paid over that period.
"Oxfam objects to these practices but does not claim they are unlawful or liable to penalties," the report says.
All four companies reportedly reject Oxfam's claims.
The report aims to pressure governments into joining global efforts to tackle tax avoidance with more specific financial reporting and by shaming corporations into becoming more transparent.
"Australians expect that the best-known and trusted pharmaceutical brands would be doing the right thing when it comes to paying their fair share in tax, yet Oxfam's research shows these four companies seem to be doing the exact opposite," said Oxfam Australia's chief executive, Helen Szoke.