Experts push for new weapons as deadly Hep C tide builds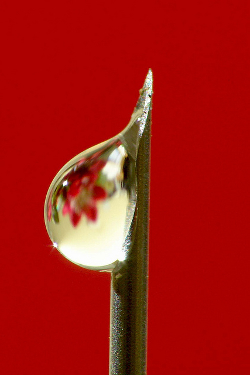 A looming wave of terminal liver disease could be combated by government funding for powerful new drugs, researchers suggest.
With over half of Australia's hepatitis C sufferer contracting the illness in the 1960s and 1970s, there has been a delayed reaction for the impacts from the last few decades.
Now, the rate of liver cancer or patients needing liver transplants has risen dramatically – jumping from 10 to 40 per cent over just five years.
Traditional treatments have come with discouraging success rates and vicious side effects, with many patients choosing to wait for better treatments and hope that liver failure does not claim them first.
But now, a hugely successful treatment has been trialled in Europe and the United States, with commercial forms available soon.
"We are talking about 95 per cent cure rates with one or two tablets a day, essentially without any side effect," one of Australia's leading hepatologists, Professor Geoff McCaughan has told the ABC.
He says the treatment comes just in time for many baby-boomers who have opted to wait for a better approach, but are now rapidly succumbing to liver failure.
"Liver cancer associated with hepatitis C is the most rapidly growing cancer in the Western world," Professor McCaughan said.
"So 40 to 50 per cent of liver cancer is hepatitis C; 40 to 50 per cent of adults requiring liver transplant, hepatitis C."
Professor McCaughan and others in the community have been lobbying to have the drug subsidised in Australia, which they say would help stave off the mounting pressure on medical services created by the increasing rate of serious affects.
"If you walk in the door with chronic hepatitis C infection, academically and medically you should be able to get these medications at some stage within the next one to three to five years," he said.
"The problem at the moment is the cost of these drugs in Europe and the United States is extraordinarily high - you know, $90,000 to $100,000 or even more.
He also said the public's perception of patients needs to change, as they do not realise most are from completely 'normal' sections of society.
"They're lawyers, some of them are doctors, some of them are bankers, musicians, tradesmen - you know, the late 60s and 70s was a pretty wild time," he said.
Public health researcher and hepatitis C sufferer Jack Wallace said there are very few lobbying groups for the condition, which many choose to keep a secret due to the heavy stigmatisation.
"Once you disclose you've got hepatitis C, you are publicly disclosing the fact that you've injected drugs, and injecting drugs in Australia is a shameful thing to admit," he said.
"It's really interesting - it's been 30 years since I last injected drugs, and most of the people that I interact with on a daily basis would have absolutely no idea of my history."