Experts reflect on variants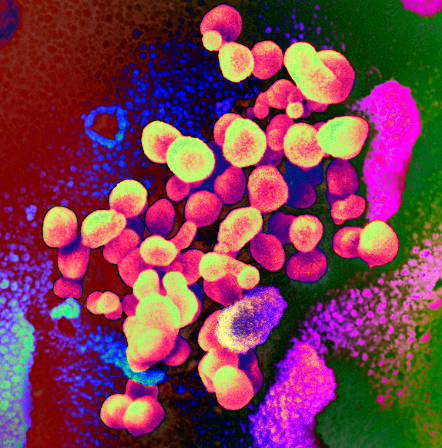 Australia is grappling with rising COVID-19 cases without imposing the familiar restrictions of the last few years.
COVID-19 cases continue to rise across Australia, while mask mandates and other regulations are being removed.
There have also been reports of Omicron variants BA.4, BA.5 and BA.2.75, nicknamed 'Centaurus' contributing to rising cases and evading existing immunity.
Experts say that while concern is rising alongside case numbers, it is important to deal with fact over fear.
Both the BA.4 and BA.5 variants appear more infectious (according to this preprint), but there is no good evidence at this time to support them being more severe. The recent increase in the number of deaths is due to the high number of cases.
It is believed that new Omicron subvariants (e.g. BA.4 and BA.5) can escape from the immune system and can cause re-infection.
Some recent data suggests that re-infection is occurring early, which is why Australia and some other countries have reduced the reinfection period from 12 week to four weeks.
However, the BA.2.75 variant is relatively new, having been found in multiple countries, and showing a growth advantage in India.
The World Health Organization (WHO) has flagged it as a subvariant under monitoring because it belongs to a currently circulating variant of concern (i.e., omicron), and shows signals of a transmission advantage. The WHO also say it has genetic changes known or suspected to confer a fitness advantage relative to other circulating variants
Dr Benjamin Schwessinger - an expert from the Australian National University - says BA.2.75 is "worth watching".
"Because of the genetic changes in BA.2.12.1, BA.4, and BA.5 (and likely BA.2.75), the immunity built up to earlier versions of SARS-CoV-2, like Delta and BA.1 Omicron, is not as effective at neutralising these newer variants, especially BA.4 and BA.5," Dr Schwessinger says.
"That means that more virus particles of these variants will be able to get past existing antibodies to get into our cells to cause an infection. This is especially true if antibody levels are waning if it's been a while since the last vaccination/infection.
"However, there are other types of immunity beyond just antibodies that will likely still protect against severe infection with these variants.
"Importantly, vaccination in addition to other non-pharmaceutical interventions are still effective at minimising the risk of infection from these variants."
But now is not the time to go back into lockdown, he says, instead suggesting a focus on non-pharmaceutical interventions including masking (ideally with a P2/N95/KN95 mask), social distancing, minimising the number of social contacts, choosing outdoor activities over indoor activities, ensuring adequate ventilation, using air filters if possible, maintaining general health (sleep, exercise, eating well).
"We should clearly communicate that the COVID-19 pandemic is not over and non-pharmaceutical interventions … are key to [reducing] infections in Australia," Dr Schwessinger says.
"Globally we need a comprehensive vaccination strategy for everyone to reduce the risk of the constant emergence of new variants.
"Overall the question of new lockdowns is misplaced.
"There are many other interventions that are proven to be successful but are not implemented at the moment. These should be implemented first."