Fear and sluggish response lets Ebola spread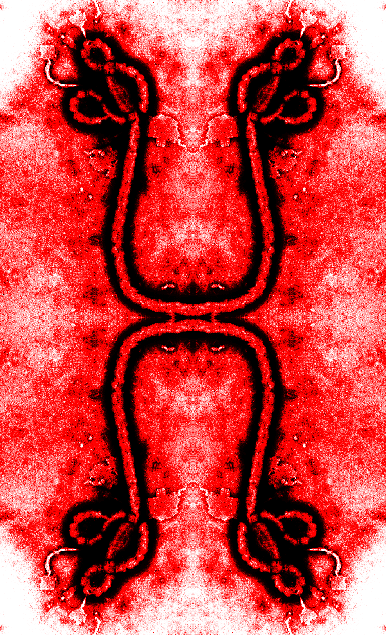 The Ebola outbreak in West Africa has taken a darker turn, with armed men attacking a quarantine centre in Liberia.
A group of young men armed with sticks and clubs has attacked an Ebola quarantine centre in the Liberian capital Monrovia, yelling "there's no Ebola" and looting the centre.
One witness said she heard the men claiming that president Ellen Johnson Sirleaf "is broke", shouting: "She wants money. There's no Ebola."
The Health Workers Association of Liberia says the quarantine site is now empty.
A spokesperson told reporters that the unit had housed 29 patients who were receiving preliminary treatment before being taken to hospital, but it is unclear how many were there in total and how many might now be at large.
It is understood that all patients at the centre had tested positive for Ebola.
The worst Ebola outbreak since the virus was first discovered has now claimed 1,145 lives in just five months.
The UN World Health Organisation's says 413 have died in Liberia, 380 in Guinea, 348 in Sierra Leone and four in Nigeria.
International aid charity Medecins Sans Frontieres maintains that the outbreak will take at least six months to be controlled.
Kenya has announced its borders will be closed to travellers from Guinea, Liberia and Sierra Leone, after the World Health Organisation determined Kenya was at "high risk" due to its role as a major transport hub.
The World Health Organisation (WHO) is undertaking "a massive scaling up of the international response".
"Staff at the outbreak sites see evidence that the numbers of reported cases and deaths vastly underestimate the magnitude of the outbreak," the organisation said on its website.
"The outbreak is expected to continue for some time. WHO's operational response plan extends over the next several months."
Meetings have been held "to identify the most urgent needs within countries and match them with rapid international support", the WHO said.
"These steps align with recognition of the extraordinary measures needed, on a massive scale, to contain the outbreak in settings characterised by extreme poverty, dysfunctional health systems, a severe shortage of doctors, and rampant fear."